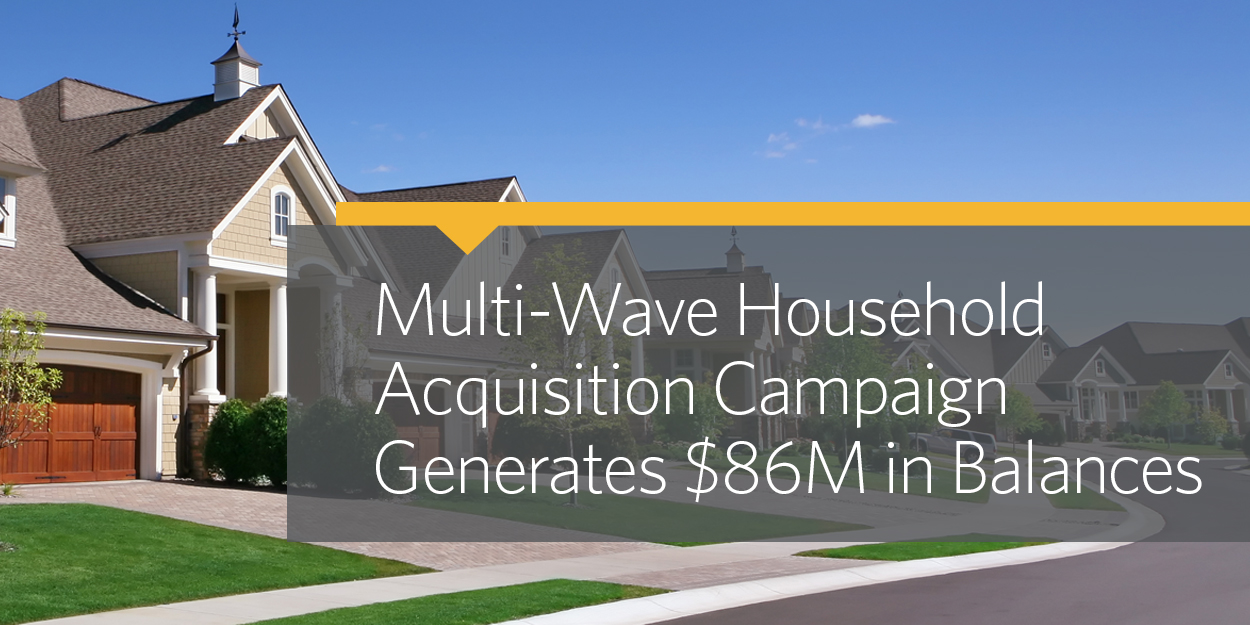 A 19-branch financial institution serving more than 120,000 customers with assets of $1.4 billion sought to obtain new checking households and improve the value of accounts through the use of customized, targeted direct mail. A year-long, seven-wave campaign, using Harland Clarke's household acquisition solution, Acquisition Accelerator®, resulted in five waves with ROMIs of 300 percent or greater, with the highest reaching 400 percent.

Download the full case study and visit our solution page to learn more about how Acquisition Accelerator can help your financial institution attract new customers.


Many variables impact campaign success. The information on earnings or percentage increases that is contained within this case study is provided for demonstrative purposes only. Harland Clarke does not guarantee or warrant earnings or a particular level of success with a campaign.
Acquisition Accelerator is a registered trademark of Harland Clarke. All rights reserved.