Quickly Find Prospects for New, Low-Cost Accounts and Extend Personalized Offers at Saturation Mailing Pricing
The primary bank switching rate increased by more than 40 percent in late 2013 to an overall switch rate of 10 percent.¹ Add to that impending higher deposit rates, and the pressure is on to increase core deposits.

The best prospects for new checking account holders are in your community. What's your strategy for acquiring them?

Let your competitors focus on target neighborhoods. Acquisition Accelerator helps you extend highly personalized, individual offers to top prospects — who match the profile of your best account holders — in and around your trade area.

A turnkey solution, Acquisition Accelerator includes everything you need — analytics, high-value incentives, award-winning creative and comprehensive reporting — to land the account holders you want just when they are ready to make the switch.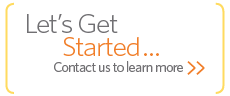 ¹ Alix Partners, Mobile Financial Services Tracking Study, March 2014
Acquisition Accelerator is a registered trademark of Harland Clarke. All rights reserved.