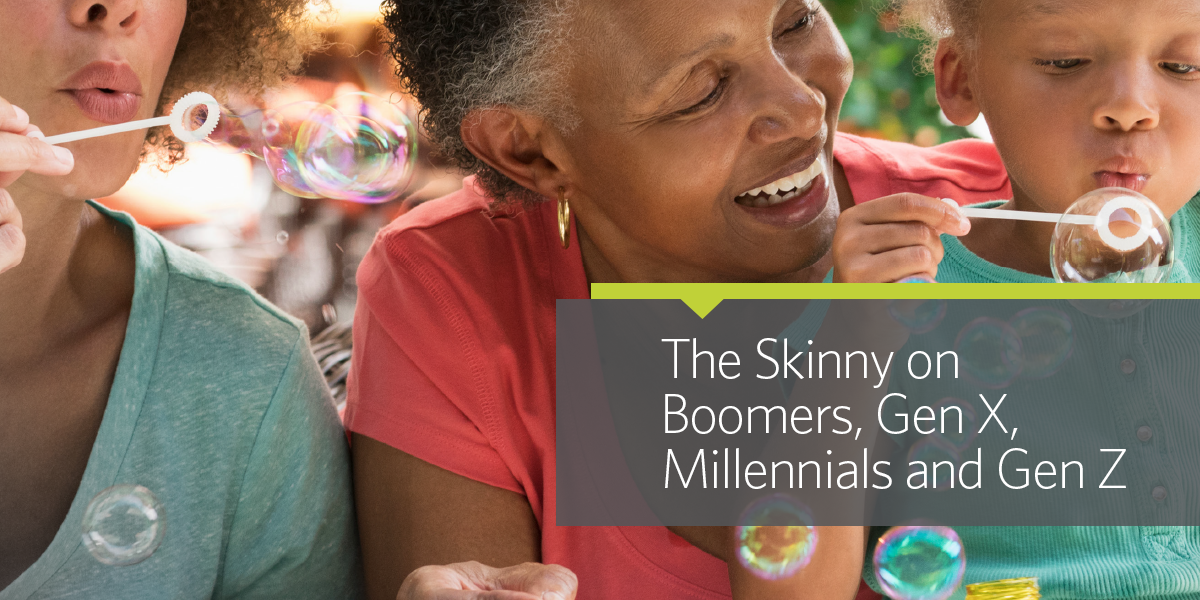 Every generation approach finances differently. Financial institutions wanting to grow their loan portfolios need to understand these generational differences.
"Generational Borrowing Habits: The Skinny on boomers, Gen X, Millennials and Gen Z" provides important insight into financial opportunities offered by each generation, like:
Why baby boomers are still considered the most solid customers for financial institutions
Why Gen X's borrowing habits make them the steadiest customers for banks and credit unions
Why Millennials are having trouble achieving the American Dream – and how you can help!
Why Gen Z is so stressed over finances
Complete the form to download "The Skinny on Boomers, Gen X, Millennials and Gen Z."