The Harland Clarke Holdings Executive Leadership Team (HCH ELT) provides strategic oversight and support for the businesses and brands that deliver our portfolio of solutions to the marketplace. The HCH ELT provides seamless linkage among all areas of the organization.
Victor Nichols
Chairman
Harland Clarke Holdings
Victor Nichols is Chairman of Harland Clarke Holdings serving as a trusted advisor to the CEO while helping drive the continued success and growth of the organization. Harland Clarke Holdings serves client needs across many industries through its major business units Harland Clarke, Valassis, RetailMeNot and Scantron.
Victor joined Harland Clarke Holdings in 2015 when he was named the Chief Executive Officer of Valassis driving significant growth strategies and business performance. With more than 35 years of diverse global business experience in finance, marketing, data, analytics and technology, Victor was appointed Chief Executive Officer of Harland Clarke Holdings in 2017, during which time he led the notable acquisition of RetailMeNot, a leading savings destination company. Prior to HCH, he served as Chief Executive Officer for North America at Experian, as well as the Managing Director, UK & EMEA at Experian. In addition, Victor has held multiple strategic leadership roles including Chief Information Officer for Wells Fargo & Company, Chief Executive Officer of VICOR, a company delivering advanced corporate receivables management solutions, President of Safeguard Business Systems, and various senior leadership positions at Bank of America.
Victor is a Director on the Bank of Hawaii Corporation and Bridgepoint Education boards. He holds a Master of Business Administration in Finance from the University of California, Berkeley, and a bachelor's degree in Economics from the University of California, San Diego
Chuck Dawson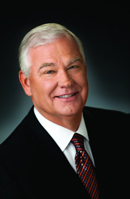 Vice-Chairman
Harland Clarke Holdings
Chuck Dawson is Vice-Chairman of Harland Clarke Holdings supporting the continued success of the enterprise as a collaborator and trusted advisor to the Chairman and CEO. Harland Clarke Holdings optimizes client needs through its major business units Harland Clarke, Valassis, RetailMeNot and Scantron. During Chuck's role as Chief Executive Officer of Harland Clarke Holdings from 2005 to 2016, he worked diligently to guide the organization through tremendous growth—organically and through acquisitions. Most notable were the acquisitions of the John H. Harland Company and the more recent Valassis acquisition in 2014.
Chuck has more than 40 years of experience leading high performing management teams. As a leader, he held the position of Chief Executive Officer of Rocky Mountain Bank Note before joining Clarke American in 1993. While at Clarke American, his roles included: Executive Vice President and General Manager of Partnership Development, Senior Vice President and General Manager of National Accounts, Securities and Business Development, and President and CEO of Harland Clarke. Chuck has also served as a Director of MacAndrews and Forbes Worldwide from January 2007 to December 2011.
Chuck earned a Bachelor of Science degree in marketing and a Master of Business Administration degree from Lamar University.
Dan Singleton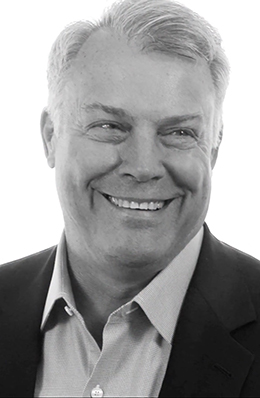 Chief Operating Officer
Harland Clarke Holdings
Dan Singleton is Chief Operating Officer of Harland Clarke Holdings, with executive responsibility for a broad range of shared services. He also provides strategic and operational leadership to the portfolio of companies.
Dan has been a leader in the payment solutions industry for more than 30 years, most recently serving as President and Chief Executive Officer of Harland Clarke. He joined Harland Clarke in 1988 after holding positions at two Fortune 500 companies and was rapidly promoted through the sales organization. In 2000, Dan was recruited to lead sales, marketing, and international efforts of a $1.1 billion manufacturing sister company. After he successfully improved that company's performance and revenue growth, he returned to Harland Clarke in 2006 as Executive Vice President, assuming responsibilities for all client-facing activities. Dan was named President and COO of Harland Clarke in 2008, with accountability for financial results, strategy, sales, marketing, manufacturing, delivery, and execution. He became Harland Clarke's President and CEO in 2012, leading the Harland Clarke Senior Leadership Team and team members in delivering operational excellence and intelligent solutions to more than 50 million consumers and 6 million small and medium sized businesses per year.
Dan was the founding sponsor of the Harland Clarke Diversity Council and has served on the board of directors for the Texas Diversity Council, Georgia Perimeter College, and Mission Team Inc. His commitment to diversity has been recognized by receiving the "Men Who Champion Women" award by the National Diversity Council and the "CEO Champions of Diversity Award" from the Texas Diversity & Leadership Conference.
Dan received a Bachelor of Science degree in Business Administration from the University of Florida.
Jana Schmidt
Chief Executive Officer
Harland Clarke
Jana Schmidt is the CEO of Harland Clarke, a leading provider of omni-channel, customer engagement solutions to more than 6,000 financial institutions, retail and software clients. She leads Harland Clarke in delivering payment and marketing services that drive engagement in every relevant way across channels to increase acquisition, improve activation, deepen relationships and retain them for the long term.
With more than 30 years of leadership experience in sales, marketing, operations and client advocacy, Jana most recently served as the president of Harland Clarke. She was responsible for the strategy and advancement of the company, while delivering strong outcomes in deposit and loan acquisition and retention, as well as customer onboarding and activation through digital and analog channels. Prior to this role, Jana served as CEO of Ecova (now known as ENGIE Insight) where she created a clear vision and strategy to lead the global energy and sustainability management company. Her leadership at the technology-enabled services firm delivered strong financial and operational results, and drove value from analytics-based solutions to large commercial and industrial companies with over 700,000 global locations.
Jana has extensive senior leadership experience at Harland Clarke. Before her time at Ecova, she owned the P&L for the company's Marketing Services division and also served as Executive Vice President of Sales and Marketing, leading the national sales and marketing teams.
Jana is a member of the Young Presidents' Organization of Atlanta and is a board advisor to Junior Achievement of Georgia. She holds a Bachelor of Science degree in Psychology from Colorado State University.
Cotter Cunningham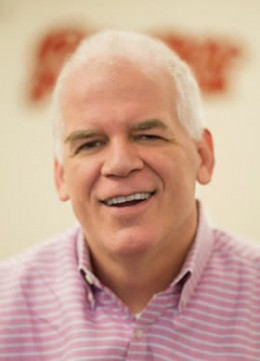 Chief Executive Officer
RetailMeNot
Cotter Cunningham is the Chief Executive Officer of RetailMeNot, Inc., a leading digital savings destination connecting consumers with retailers, restaurants and brands, both online and in-store. Cotter founded the company in 2009 and raised more than $300 million from private investors before leading the organization to an IPO in July 2013 and sale to Harland Clarke Holdings in 2017.
Prior to RetailMeNot, Cotter was the Senior Vice President and Chief Operating Officer of Bankrate Inc. for seven years, taking the company public in 1999. He also previously served as Chief Executive Officer-in-Residence at Austin Ventures, Vice President and General Manager of VML, Vice President of Block Financial Corporation and Assistant Vice President of H&R Block. He wrote the book "Your Financial Action Plan: 12 Simple Steps to Achieve Money Success."
Cotter holds a master of Business Administration from Vanderbilt University and lives in Austin, Texas.
Kevin Brueggeman
Chief Executive Officer
Scantron
Kevin R. Brueggeman is the Chief Executive Officer of Scantron Corporation responsible for the performance of Scantron as well as Harland Technology Services. With more than 25 years of leadership experience, Kevin has served in multiple President and CEO roles in the technology, assessment, and educational publishing industries within the past fifteen years. He has experience leading diverse business portfolios at leading companies under a variety of ownership structures, including private equity, joint-venture, and corporate divisions.
Prior to joining Scantron, Kevin was the CEO of Triumph Learning, President of Educational Assessment at Pearson, President of the Education Division of Harcourt Assessment, President and CEO of AGS Publishing, and President and CEO of Experior Assessment (a joint venture of Educational Testing Service and then Sylvan Learning Systems). Within organizations of 1,000+ employees, he has extensive experience in business mergers and acquisitions, business turn-arounds, and leading organizational growth while substantially improving competitive positions and enterprise value. In addition to his business leadership, strategy formulation, and execution capabilities, Kevin also has a long track record of attracting key leadership talent and developing high-performing management teams. Kevin completed the Minnesota Executive Program at the Carlson School of Management at the University of Minnesota.
Peter A. Fera, Jr.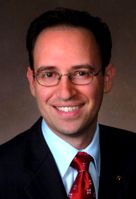 Executive Vice President and Chief Financial Officer
Harland Clarke Holdings
Pete Fera was appointed Executive Vice President and Chief Financial Officer in May 2007. He was Senior Vice President and CFO prior to his promotion to executive vice president. Pete was previously with Honeywell for seven years and held a variety of leadership positions in finance and marketing, including Chief Financial Officer for the Aircraft Landing Systems business, Director of Finance for Business Analysis and Planning, and Global Marketing Manager. Earlier in his career, he held operations and engineering roles at General Electric. Peter holds a Bachelor of Arts degree in mechanical engineering from the University of Pennsylvania, a Master of Arts degree in mechanical engineering from the Massachusetts Institute of Technology and a Master of Business Administration degree in management from MIT's Sloan School of Management.
Lee Ann Stevenson
General Counsel & Chief Compliance and Ethics Officer
Harland Clarke Holdings
Lee Ann Stevenson is the General Counsel and Chief Compliance and Ethics Officer for Harland Clarke Holdings. She is responsible for managing global legal affairs, overseeing public policy interests and ensuring corporate compliance for the HCH businesses. Lee Ann brings nearly 20 years of legal experience from both the public and private sectors, most recently serving as Senior Vice President at MacAndrews and Forbes, managing litigation across the companies. Prior to M&F, Lee Ann was a partner at two law firms, including Kirkland & Ellis LLP, where she practiced for 15 years. Lee Ann has handled complex commercial litigation matters for Fortune 500 companies such as Verizon, General Motors, Honeywell and Sears, as well as financial institutions and privately held companies. Her broad legal background also includes a wide variety of corporate litigation issues wherein she tried numerous cases in state and federal courts across the country. Named "Rising Star" by Law360 in 2011 and recognized as a "Super Lawyer" by Super Lawyers Magazine every year since 2012, Lee Ann is highly regarded in her field. She earned her J.D. at New York University School of Law and her B.A., Summa Cum Laude, in Political Science and American Studies from Dickinson College.
Rich Nelson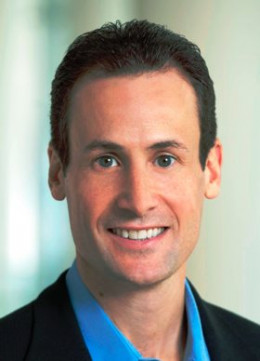 SVP Corporate Development
Harland Clarke Holdings
Rich Nelson is the Senior Vice President Corporate Development of Harland Clarke Holdings, responsible for the identification and execution of global merger and acquisition opportunities. In this role, Rich works with Harland Clarke, Valassis and Scantron business leaders to source, negotiate and close acquisitions, joint ventures and partnerships that complement Harland Clarke Holdings' long-term vision and strategy. Rich brings more than 20 years of experience in mergers and acquisitions, most recently serving as Senior Vice President of Global Corporate Development at The Nielsen Company. Rich also served as Managing Director, Mergers and Acquisitions at IAC/InterActive Corp. Prior to that role, Rich had been President and Co-Founder of Trendum, n/k/a Nielsen BuzzMetrics and SVP/General Counsel of RSL Communications, a telecommunications company. Rich began his career as a mergers and acquisition attorney at Skadden Arps. Rich earned a Bachelors in Business Administration (Finance) with High Distinction from the Ross School of Business at the University of Michigan. He also holds a J.D., Cum Laude, from New York University School of Law.