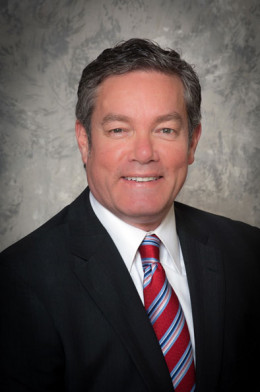 President, Vericast Operations & Client Management
General Manager, Harland Clarke
As President of Vericast Operations & Client Management, Rick Ebrey oversees Manufacturing, Contact Centers, Service Delivery, and Client Management across all of the Vericast businesses. He also serves as General Manager of Harland Clarke, a Vericast Business, where he defines the company's strategic growth framework, motivates high-performing teams, and identifies opportunities for expansion within the markets Harland Clarke serves.
Rick is a proven leader of large, matrixed organizations, bringing together critical business functions, including sales, marketing, operations, contact center, and information technology to ensure cohesive management and strong results.
With more than 25 years of experience, Rick is an expert in evolving payments innovations. After serving in the U.S. Army, he started his career with Harland Clarke in 1994 as Production Supervisor in a manufacturing plant in Seattle, WA. He went on to serve in a variety of positions, including: President of the Payments Division, Executive Vice President of Sales and Marketing, and Senior Vice President of Major Markets. Prior to rejoining Harland Clarke in 2020, Rick most recently served as Senior Advisor for Transactis – MasterCard where he supported the New Payment Flows organization with integrated digital bill presentment and payment solutions.
Rick earned his Bachelor of Science degree in Economics from Oklahoma State University. He also attended the Executive Education Programs at Harvard University and Northwestern University, as well as the General Management Leadership Program at Columbia University.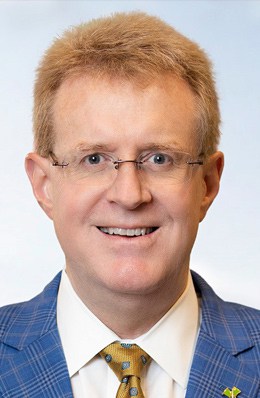 SVP, Chief Product & Strategy Officer
Scott Hansen, SVP, Chief Product & Strategy Officer, oversees the company's payments and marketing services product lines. He is responsible for developing and executing a defined business, solution and marketing strategy, maximizing alignment with the sales force and promoting our position as a premier customer engagement company.
Scott brings more than 30 years of marketing, product management, strategy, technology, and business development experience to our team. He has been instrumental in guiding companies through transformation and forging them into high growth businesses. He served as Senior Vice President for D+H, a Canadian-based company with more than 5,000 employees known primarily for check printing, mortgage/student solutions, core systems and lending systems with responsibility for strategic marketing planning, budgeting and brand portfolio governance. Scott also helped grow Harland Financial Solutions, which was acquired by D+H in 2013, to more than $300 million in revenue through organic growth and aggressive acquisition strategies.
Scott received his bachelor's degree in marketing and finance from the University of Michigan.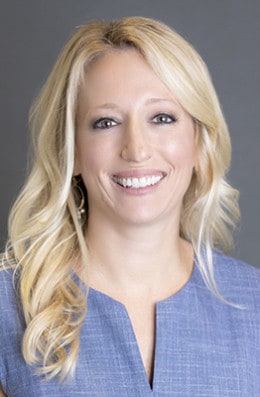 SVP, Chief Operating Officer
Lauren Kirkley, SVP, Chief Operating Officer, is responsible for all of Harland Clarke's key execution and support processes, including Contact Center Services, manufacturing and IT. With her team, Lauren's focus is on optimizing the company's processes in line with the changing needs of the clients, consumers and businesses Harland Clarke serves. In addition, Lauren oversees the company's strategic growth initiatives and other areas to support technology and process advancements across the business.
With more than 15 years of experience, Lauren brings extensive expertise in operational performance management, human resources leadership and business transformation. Most recently, she served as Chief Business Performance Officer for Engie Insight (previously Ecova), where she directed operational performance assessments, drove company-wide transformation programs and led key employee engagement efforts, including human resources, change management and corporate responsibility. She also previously served as the Vice President of Internal Audit for Ecova where she was responsible for developing and executing the company's internal audit plans. Prior to joining Ecova, Lauren spent 10 years with Harland Clarke Holdings, holding several leadership positions including Vice President of Internal Audit. Her experience also includes two years of business process and risk consulting at Andersen LLP.
Lauren holds a bachelor's degree in financial management from Clemson University. She is passionate about giving back to the community and serves as a mentor for her local elementary school system.
Why Harland Clarke?
We help you better engage with your customers to keep you first in their minds.