Enhance Portfolio Performance with Stratics®
Leveraging Harland Clarke's National Banking Industry Database, along with account holder data, Stratics gives you true predictive intelligence based on actual account holder behavior. It can be used to define a relationship strategy for individual account holders, as well as specific market segments.

Stratics Value Segmentation evaluates your portfolio across two key indicators — attrition and purchase propensity — to help you understand which account holders provide opportunity and which are at risk. It offers predictive models to aid in understanding account holders and how to effectively market to them: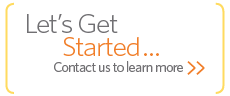 Purchase Potential Models
Which account holders have the propensity to purchase a specific product
Next Most Likely Product Models
The next product the account holder has the greatest propensity to purchase
Attrition Predictor Models
Account holder propensity to churn
Custom Modeling
Custom predictive models for specific business challenges


Stratics is a registered trademark of Harland Clarke. All rights reserved.