Improve your check fraud prevention strategy while providing safety and protection to your customers.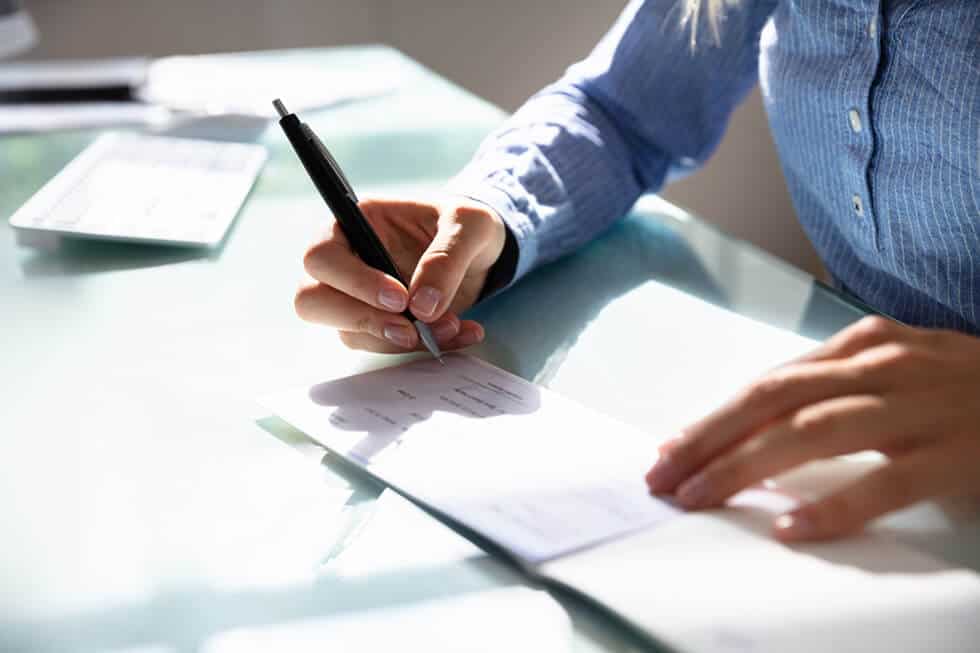 Financial institutions work hard to stay one step ahead of fraudsters, and consumers are passionate about protecting their identity and hard-earned money. However, fraudsters continue to evolve their schemes to separate institutions and customers from their funds. Additionally, managing fraud incidents can incur a heavy burden to the institution, increases call volume to their contact centers and the risk of losing customers if the incident is not handled correctly.
Count on us to provide the expertise and protection your institution and customer base deserves. From industry-leading check security features design to reduce check fraud, to our team of resolution specialists who are experts in solving check fraud incidents, we are equipped to do a holistic appraisal of the victim's identity theft situation to ensure proper resolution and peace of mind. A well-protected customer base is loyal and less likely to fall victim of fraud, increasing your acquisition and retention strategy.
Defending Against Fraud's Synchronized Attack on Banking and Consumers
Learn best practices for how to defend against fraud and know what's available in fraud protection technology today.
Check fraud increased 70% from 2018 to 2019. (Association for Financial Professionals)
74% of consumers say security is the most important element of their online experience – above convenience. (Experian)
80% of financial institution executives believe account takeover are is the most common fraud in the digital channel. (Aite Group)
74% of organizations experienced check fraud in 2019—up from 70 percent in 2018. (Association for Financial Professionals)