Don't know where to begin with Reg E?
Get help now with our compliant communication solution and additional marketing options.
If your financial institution pays overdrafts as a service to your account holders, recent changes to Regulation E create compliance requirements that you need to address quickly.
According to the new rules, your institution must obtain permission before charging an account holder a fee for one-time ATM and debit card transactions, and it must provide specific information about its overdraft practices and policies. The final Reg E rules become effective July 1, 2010, for new account holders, and Aug. 15, 2010, for existing account holders.
Reg E Compliance Requirements
The immediate need is to send a notification communication to your account holders about the new rules and their options, as well as a confirmation letter to account holders that opt in. Harland Clarke offers both a printed solution and a scannable notification option powered by our sister company, Scantron Corp., in addition to data collection and reporting services.
More Communication Options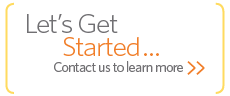 Harland Clarke provides additional overdraft communication options that are fully customizable, including reminder mailings and cross-sell offers. For these communications to be effective, sending the right message to the right audience is critical, because account holders will be impacted differently based on their banking behaviors: Some consumers never incur an overdraft, while others do so occasionally or even frequently.
You can address these differences with communications segmented by behavioral history and delivered with an appropriate level of repetition through multiple channels — direct mail, statement and checkbox messaging, phone calls, web page, ATM wait screen, etc.
If that feels like a tall order, it doesn't have to be. Our communication options provide the complete marketing services capabilities you need while addressing some of the challenges brought about by regulatory changes.
Online Educational Services
Educational modules are available through Harland Clarke Online University to help educate your employees and consumers about Reg E. Consumers have many questions about the new rules — and the more informed and educated your employees are about the regulatory changes, the better they will be at helping consumers make informed decisions. These services will be available soon.
Building on Strategic Opportunities
The changes to Reg E have also created opportunities for your financial institution — to develop new products and services that meet market needs, replace fee income, strengthen account holder relationships and reduce costs.
As your institution's trusted financial services partner, Harland Clarke can help you develop a long-term plan to meet your strategic goals and objectives.