Prepare Now for the Unexpected
Data breaches have increased by 27.5 percent in the U.S. since 2013.¹ The average cost of a computer breach at U.S.-based companies in 2014 was $6.5 million.² If your institution is affected, your account holders will want to know how you will respond and what actions they should take. Will you be ready?
When it's not business as usual, fast, effective communication is imperative. Harland Clarke has the experience and know-how to help you create a realistic, comprehensive plan for immediate action and quickly deliver secure, accurate and effective communications in the event of a data breach.
The Harland Clarke Comprehensive Data Breach Support Advantage
Courteous, professional Inbound and Outbound Contact Center Support
Timely Web Chat Services
Instant Issuance Cards
Responsive Email Communications
High Impact Direct Mail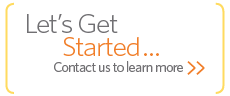 The time to plan for security breach and disaster recovery support is now — before the need arises.
¹ Identity Theft Resource Center, Identity Theft Resource Center Breach Report Hits Record High in 2014, January 12, 2015
² Poneman Institute, 2015 Cost of Data Breach Study: Global Analysis, 2015