Streamline Cash Handling with Accurate, On-time Supplies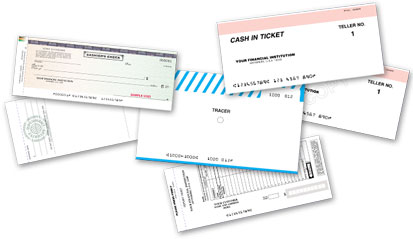 Your commercial business clients rely on your financial institution for accurate and timely cash management supplies to help keep their operations running smoothly. Harland Clarke's Commercial Treasury Solutions portfolio provides an end-to-end, single-source solution for cash management supplies, including:
Deposit tickets
Tamper-evident security deposit bags
Coin wraps and currency straps
Endorsement stamps
Business checks
We make ordering cash management supplies easy, convenient and secure with two powerful inventory management tools — DeposiLink™ and Forms.Center — that help reduce branch expenses, increase order efficiency and enhance fulfillment accuracy. Branch personnel can use these online tools to place and track business clients' supply orders, or we can provide access and training directly to your business clients for complete self-service supply ordering.