Packaging: CheckFolio®
Changing the way you look at checks
CheckFolio is more than the newest thing in check packaging. It's revolutionizing the way account holders receive, use and store their checks.

We talked to account holders to learn more about what they want and need from their check products. The result: CheckFolio, a new and innovative way to organize and use personal checks.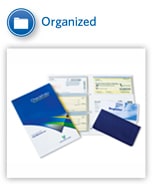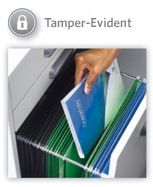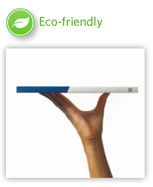 Organized
All components are packaged together neatly, ready to place in a drawer, in a filing cabinet or on a bookshelf for easy storage and access.
Tamper-Evident
CheckFolio arrives in a tamper-evident package, plus its unique design makes for discreet and flexible storage options — helping protect the contents and the account holder's identity.
Eco-friendly
The compact and efficient design uses less material and creates less waste.
For more information about CheckFolio, contact your Harland Clarke account executive.