Business Solutions®
It's important to know that you have a trusted advisor to not only help you succeed in your business program but also offers expertise and solutions to help you, help your business account holders. The Fully Managed Business Check Program helps you do BOTH.

Our Value to the Financial Institution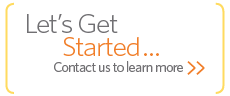 We help you generate financial benefits through the acquisition and retention of business orders.

Through the Fully Managed Business Check Program, you can realize:
Increased check program profitability
Improved branch efficiency
Enhance account holder satisfaction
Effective July 2014, business check orders will include CheckArmor, fully managed check fraud recovery and mitigation, check replacement and funds advancement for certain kinds of check fraud. It enhances the value of the check and is a valuable supplemental resource for the financial institution. To learn more about CheckArmor click here.
Our Value to the Business Owner

Harland Clarke's extensive experience working with small business owners enables us to offer expertise and products to help them START, MANAGE, and GROW their business. We provide products that meet their changing needs with pricing that is competitive.

Learn more about our comprehensive solutions for business owners.



Fully Managed Program Benefits that Produce Results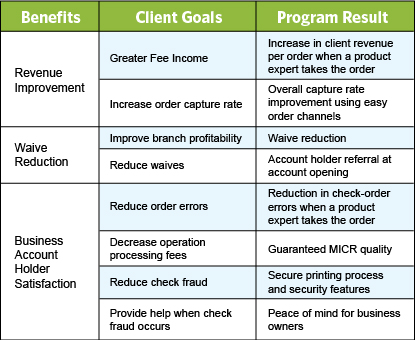 Fully Managed Business Check Program Product Overview

Harland Clarke's complete line of business check products provides the features and benefits business account holders both need and want — from 100 percent guaranteed compatible manual and computer checks to forms, deposit solutions and accessories. All our products can help business owners enhance efficiency and maximize functionality. Learn more about Harland Clarke's business checks and related products.

Small Business Security Check Solutions