Innovative cards that drive usage
Looking for a way to make your card top of wallet? Partner with us to rebrand your card with the latest in card technology; clear cards, translucent cards, full face foil, metallic inks, pearl overlays. We make your card the one everyone is talking about—and using.
Consulting expertise
Think of us as your card consultants. We work with you to ensure your card has the look you want. We understand how busy you are. It is our job to make your job easier.
Design expertise
With our in-house design team, suddenly you are free to consider any image for your card: a 3-D rendering of your logo, a photo of a local landmark or an image that holds special meaning. The sky is the limit!
Technical expertise
Harland Clarke knows cards. Visa®. MasterCard®. Networks. Processors. Their requirements and expectations. We ensure that your cards meet the design and technical specifications that Visa and MasterCard require, including sending your proof to Visa or MasterCard for approval and manufacturing your cards in a Visa- and MasterCard-certified facility.
Affordable
Imagine, you can have a custom card for a price that is often less than the generic, standardized cards offered elsewhere. Experience how easy a custom card can be.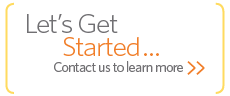 Note: Custom cards can be ordered as ATM, Visa®, MasterCard®, Gold or Platinum in any quantity of 1,000 or more.