Realize Untapped Revenue with Qualified, Sales-Ready Small-Business Prospects
Many financial institutions miss a prime opportunity to win new small-business accounts. This often is a result of resources and time constraints associated with direct outreach. Harland Clarke can help seize the opportunity. We'll help you define your target market, and we'll make direct outbound calls to prospects — using a list you provide or acquiring a list based on your parameters and criteria. Our lead generation experts deliver highly qualified leads and set appointments for your branches or small-business officers.
We manage all facets of the small-business acquisition process to: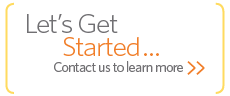 Identify the target market
Develop the right message
Tailor the touch and channel strategies
Customize the approach to support your brand and value proposition
Leverage multiple channels to reach your prospects
Provide highly qualified leads
We use a systematic approach that keeps the sales funnel full to help deliver incremental revenue growth and strong small-business relationships.
More highly qualified leads. Providing not only more, but also better qualified targets will arm your sales executives to drive incremental and predictable small-business revenue growth.
Enhanced data quality. Verifying data with every touch point — including opt-in email capture — ensures you reach the right prospect with accurate contact information for follow up.
Efficient time management. When small-business owners have an appointment pre-scheduled at the bank, in-branch waiting times are reduced or eliminated. This helps to enrich the account holder experience and boost loyalty.
Optimized acquisition costs. Utilizing this intelligent multi-touch multichannel approach can increase your lead rate.
Optimal tracking and accountability. Demonstrating quantifiable results provides important benchmarks of the program's performance.
Instant skill set and bandwidth. Harland Clarke works closely with you to ensure that we replicate the same high standards of service your satisfied account holders have come to expect.