Prepare Now for the Unexpected
Data breaches are becoming more common. Are you ready to respond if your institution or account holders are impacted? Your account holders need to know what you think, what to do and what not to do. When it's not business as usual, fast, effective communication is imperative.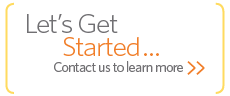 Harland Clarke has the experience and know-how to help you create a realistic, comprehensive plan for immediate action and quickly deliver secure, accurate and effective communications. We offer:
Courteous, professional Inbound and Outbound Contact Center Support
Timely Web Chat Services
Instant Issuance Cards
Responsive Email Communications
High Impact Direct Mail
The time to plan for security breach and disaster recovery support is now — before the need arises.