Research Surveys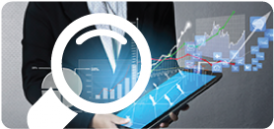 Uncover Valuable Account Holder Insights
The best way to learn how people feel about your financial institution, products and services is simply to ask them. Research surveys from Harland Clarke help you uncover valuable consumer and employee insights, gathering real-time data to drive bottom-line results.

Our surveys are quick, easy and affordable. We can work with you to develop paper, web, phone or hybrid surveys.
Learn More
Case Studies
White Papers