Capture Customer Insights, Drive Revenue
A well-managed interactive voice response (IVR) survey can provide a much-welcomed opportunity for customers to share opinions and a way for you to promptly respond to their concerns. With these valuable customer insights, you can also enhance revenue through operational improvements, marketing and other initiatives.

Harland Clarke's IntelliCapture IVR Survey Solution is designed to help you: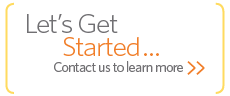 Promptly respond to customers
With 24/7 on-demand access, customers can call for information or complete surveys at any time
Build loyalty and brand advocacy
Actively gather customer opinions and implement positive changes that reinforce the value of their input
Lower operating costs
Competitive pricing models and nominal set-up fees that are easy on the budget
Maximize revenue
Loyal customers purchase more and do so more frequently
Get the answers you need to deliver better solutions to your customers with our IVR Survey Solution. Choose the level of service you want to provide – from a simple survey package to customized messaging and survey options. We'll work with you every step of the way, building a turnkey solution that is right for you and your customers.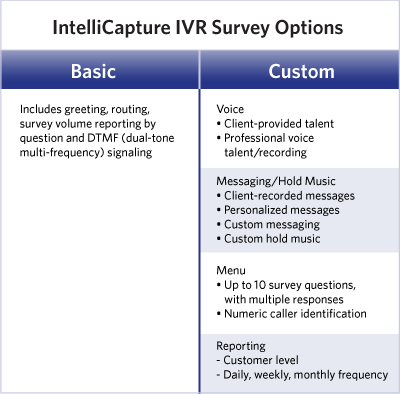 If you're interested in IntelliCapture, our cost-effective IVR survey solution that improves the customer
experience and your bottom line, contact us.
Please download our IntelliCapture IVR Survey Solution Sale Sheet to learn more about capturing customer data and improving customer experience.