Powerful Automated Campaigns & Real-Time Reporting
World-class organizations use our SubscriberMail® platform to effectively reach their account holders and prospects. This powerful web-hosted marketing solution offers a variety of message creation options and is ideal for users with or without HTML coding skills.

Here are a few features we're sure you'll love about SubscriberMail:
Rep-level content personalization (broadcast messaging with a 1-to-1 feel)
Dynamic list filters (use your customer profile data to increase relevance)
Real-time reporting (just send a message and watch the numbers grow)
Automated campaigns (set it and forget it)
There is plenty more to see at SubscriberMail.com.

Email Notifications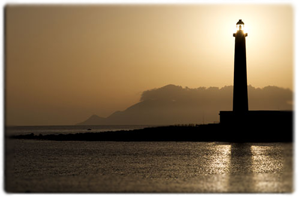 Emails based on audience behaviors and activity are, by their nature, highly relevant. Transactional notifications typically enjoy some of the highest engagement rates of any emails. From order confirmations to abandoned shopping carts, monthly statements to low account balance alerts, email notifications help organizations provide an attentive level of service through digital channels.
The TransPromotional impact:
The days of the vanilla, plain-text transactional email message are over. Given their high response rates, these messages represent a valuable marketing opportunity. Catch the eye and reinforce brand awareness with full-color HTML designs, and take advantage of increased recipient engagement by incorporating marketing promotions alongside transactional content.
See what happens when the timeliness and relevance of transactional messaging meets the revenue-generating impact of promotional email.
SM:Enterprise
Harland Clarke offers an extended version of the SubscriberMail platform called SM:Enterprise, which leverages patented technology to provide a controlled environment for email programs involving multiple business units (such as resellers, branches, divisions, etc). Features include hierarchical content distribution, overview reporting, frequency caps, and much more.
Visit SubscriberMail to learn more about Email Marketing Programs.