Portfolio Index
•
Previous
•
Next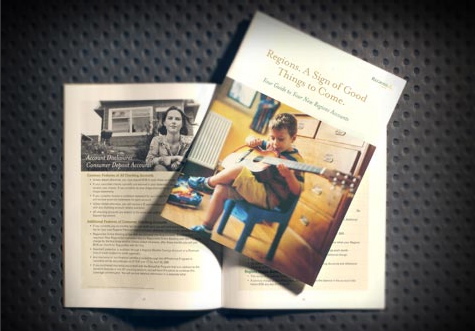 Regions Bank


"Everyday Confidence"




Merger Communications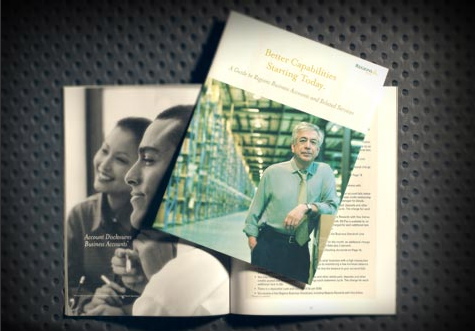 The Challenge:
Regions Bank had just acquired Union Planters Bank. How do we ease the transition of Union Planters customers to the new brand and retain them over time?
The Creative Strategy:
Packages were prepared for both consumer and business customers. The overall creative concept positioned the acquisition as a "coming together" of the two banks. By communicating openly and with the warmth that Union Planters customers were accustomed to, Regions created confidence in the combined strength of these two solid financial institutions.
The consumer piece positions the acquisition as "the start of something good," and copy emphasizes "what's staying the same." The Account Guide features an inviting photograph of a young boy and his guitar. Overall, the feeling is very inclusive, very caring, very hopeful.
The business mailing positions the change as "good for business," with Regions standing at the ready as your new partner in business banking. The Account and Product Guide is as low-key as the consumer piece, supporting Regions' newly evolved brand of "Everyday Confidence."