Portfolio Index
•
Previous
•
Next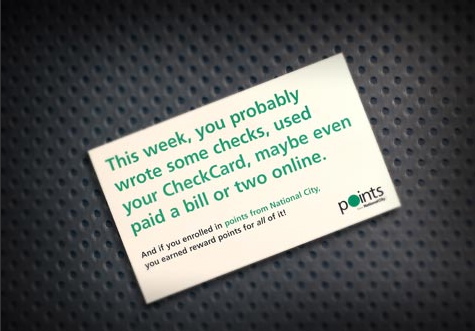 National City Bank


"Points"




Point Rewards Program Launch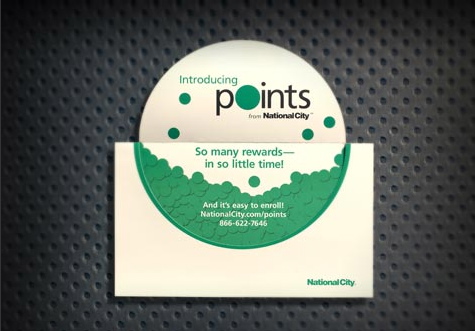 The Challenge:
When National City Bank developed a rich rewards program to grow relationships and retain current customers, the bank needed a high-impact way to motivate customers to enroll and start participating.
The Creative Strategy:
By focusing on "what's in it for me," the "Fast and Free" headline on the front of this mailer begs further investigation. The green semicircle flips up to dramatically reveal "Points from National City – so many rewards – in so little time!" Graphics echo this message, showing an accumulation of green points.
The back begins with a bold call to action and goes on to focus on the end benefit of great, tangible rewards. Simple directions to enroll are included, along with a few high-profile logos of rewards providers. A generous 5,000 Bonus Points offer sweetens the deal.
Customers enrolled far beyond expectations, and National City's rewards program was on its way.