Unlock Opportunities with Harland Clarke Analytics
Financial institutions generate large volumes of data, but few know how to effectively use it to inform their marketing efforts. Our data scientists and business intelligence experts evaluate your portfolio's performance, benchmark against our National Banking Industry database, assess your market position and identify strategic opportunities. Proprietary predictive modeling and segmentation pinpoint account holder segments that are at risk, are most likely to purchase additional products and what they are likely to buy.
We'll extract pertinent information from your database, translating it into the business intelligence you need to develop actionable marketing plans. Whether you want to identify new revenue opportunities, improve profit or achieve better return on your marketing investment, we offer analytic products to help you achieve your goals.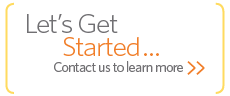 Related Resources

Read our article "The Big Data on Big Data"