Quickly, Securely Migrate Direct Deposit and Recurring Transactions with Automated Switching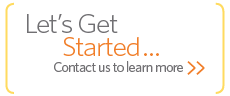 ClickSWITCH™, our turnkey, account-switching solution eliminates the hassle of transferring recurring deposits and payments. Account holders don't have to complete multiple forms or payee notifications. The process is entirely automated and takes less than 10 minutes to initiate a switch. Once the switch is completed, they receive a real-time confirmation. ClickSWITCH removes account holder anxiety associated with switching accounts, and saves them and your financial institution time.

ClickSWITCH provides:
Instant account setup and direct deposit transfer
Automatic direct deposit form completion with copies of voided checks
Auto-Debit Payee notification of new account information and billing updates
Real-time switch confirmations
Balance Assist for recommended dollar amounts to leave in former accounts
Payment tracking to new accounts
Account closure processing when the switch is complete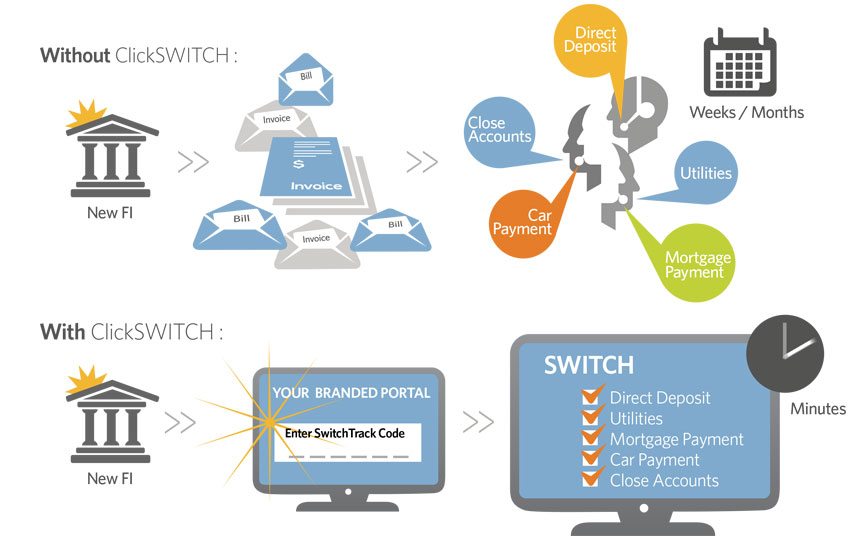 ClickSWITCH is fast, convenient and safe. Account holders simply log into a fully branded portal, where they can switch their direct deposits and automatic payments, and set up bill pay. ClickSWITCH instantly transfers account information for a smooth, speedy transition.