Jumpstart New Accounts
Before They Flatline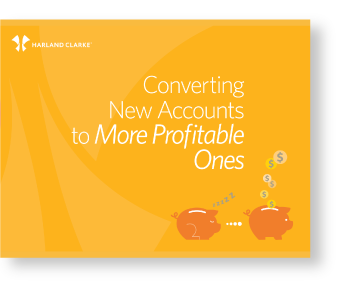 For multiple reasons, millions of Americans consider switching financial institutions each year, but don't. On the other hand, keeping them active is a challenge. Dormant accounts can cost financial institutions millions in lost opportunity. Do you know how to re-engage them?
---
Harland Clarke Corp. is a leading provider of best-in-class integrated payment solutions and marketing services, serving multiple industries including financial services, retail, healthcare, insurance, and telecommunications.
15955 La Cantera Parkway • San Antonio TX 78256
© 2017 Harland Clarke Corp. All rights reserved.