You work hard to acquire new account holders — make the most of that valuable investment
Harland Clarke's Onboarding Solution optimizes the value of new account holder relationships through a series of targeted, data-driven multichannel communications. Our solution is designed to address a fundamental business challenge facing financial institutions today: 20-30 percent first-year attrition of new account holders, a rate two to three times greater than that of established accounts.
By welcoming and engaging account holders during the first 90 days of an account opening, our Onboarding Solution helps reduce attrition and increase cross-sell opportunities to effectively transition new accounts into satisfied, profitable and loyal relationships.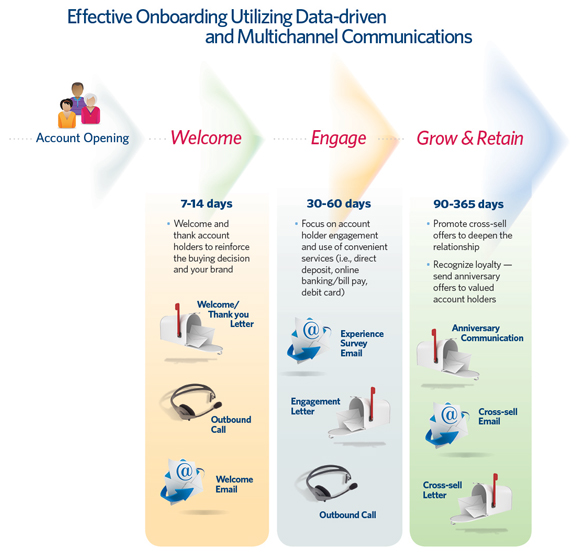 ---
During the early stages of the account holder lifecycle, Onboarding can help: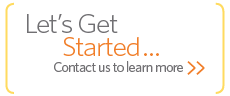 Reduce attrition
Engage account holders in "sticky" products and services
Increase services/products per household
Increase revenue and wallet share
Enhance the account holder relationship
Harland Clarke enables financial institutions to deploy a versatile Onboarding program through:
Multichannel integration of direct mail, email and outbound calls
Targeted, relevant messaging through analytics and business intelligence
Performance measurement
Security protocol with a single-source provider
Dedicated program management to ensure speed to market delivery