Webster Mulitchannel
Mortgage Cross-Sell
Campaign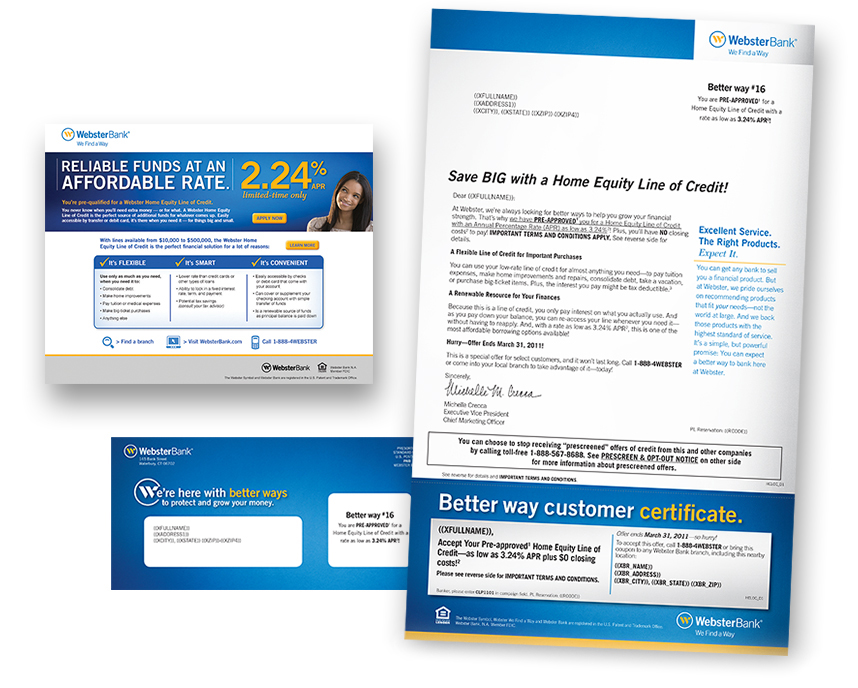 Cross-Selling Credit Across Channels
The Challenge
Motivate customers and prospects to choose Webster over other providers for mortgage products

The Audience
Existing customers without a Webster mortgage product and prospects browsing online

The Creative
The integrated mail and digital campaign carried a key message of the "Lowest Rates in 50 Years" and affordable monthly payments. The offer featured a low fixed APR and no points for new mortgages or for refinance. Components included a banner on the Webster website plus a landing page with details about the offer. All highlighted the historically low APR and used Webster's "Expect It" branding to inspire customer confidence and generate a high response.