Account holder statements can do more than detail transactions. Let Harland Clarke help you utilize business intelligence to turn "ordinary" account statements into relevant, personalized account holder communications that support your marketing strategies. Utilize the statement communication marketing channel to:
Increase cross-sell effectiveness
Improve return on investment
Support customer relationship management (CRM) strategies
Communicate with your account holders more effectively and efficiently with:
One-to-one targeted messaging
White space management
Brand support
With Harland Clarke, your statements are produced and fulfilled in a secure data environment designed for negotiable documents, where accuracy is ensured through high production quality.
Get three types of all-inclusive Statement Solutions: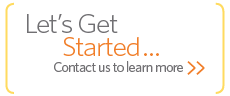 Transactional Print — Periodic, paper-based statements mailed to account holders
Electronic — Online version of the printed statement
Transpromotional Print/Online — Relevant one-to-one, targeted promotional messages driven by account holder analytics
Maximize the potential of your statements with Harland Clarke Statement Solutions. More on Statement Solutions.