In today's competitive market, financial institutions look for ways to strengthen existing account holder relationships, which can drive improvements to bottom line performance. It's not enough to simply cross-sell new products and services. Banks and credit unions need to better understand how account holders are utilizing their products and services from the onset of the relationship. One area of opportunity for many financial institutions is through activation of dormant or under utilized line of credit accounts such as home equity lines and credit cards. Industry statistics show that one-third or more of financial institutions lines are dormant or inactive at any given time.
The goal with line activation and utilization is to help ensure your account holders' available line of credit remains top-of-mind when their next financial borrowing need arises. You want to be certain your message and offer stand out among your competitors in your account holder's inbox or mailbox.

Harland Clarke Marketing Services has years of experience with credit optimization programs that work to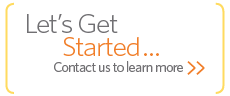 activate or increase outstanding line balances. From activating new home equity lines to utilizing dormant personal or business lines or credit cards, we can work with you to implement a direct marketing program that addresses your specific business and marketing needs. Plus, we have a number of products and services that can help you move quickly to address your credit optimization marketing plans.