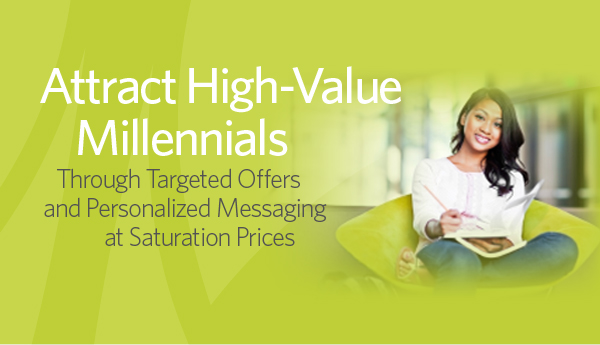 Millennials are expected to provide major growth opportunities for financial institutions prepared to engage and cultivate long-term relationships. Understanding buying behaviors and communication preferences of Millennials is essential to compete effectively for their business. For example:

1. 60% value new deals and coupons1
2. 64% place a high priority on developing relationships with their financial institutions2

Learn about Acquisition Accelerator®, our turnkey data-driven marketing program that pinpoints prospects in your trade area, and extends highly targeted checking offers at saturation mailing prices. Reach Millennials with personalized communications, and provide a wide selection of high-value incentives that drive them to your financial institution.