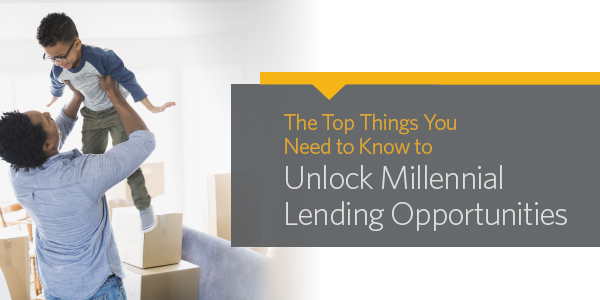 By Marc Meoli, Senior Sales Engineer

Due to their sheer size, Millennials show the greatest demand potential for loan products in the U.S., with mortgages, auto loans and credit cards among the top three loan products in demand. But their needs, attitudes and tendencies around lending are quite unique.

How can financial institutions reach Millennials and become their go-to resource for lending needs?

Understanding Millennials' current borrowing needs and behaviors is essential for building long-term relationships with them.
Read our article to learn the top four things you should know to help leverage Millennial lending opportunities.
Complete the form to download the article.