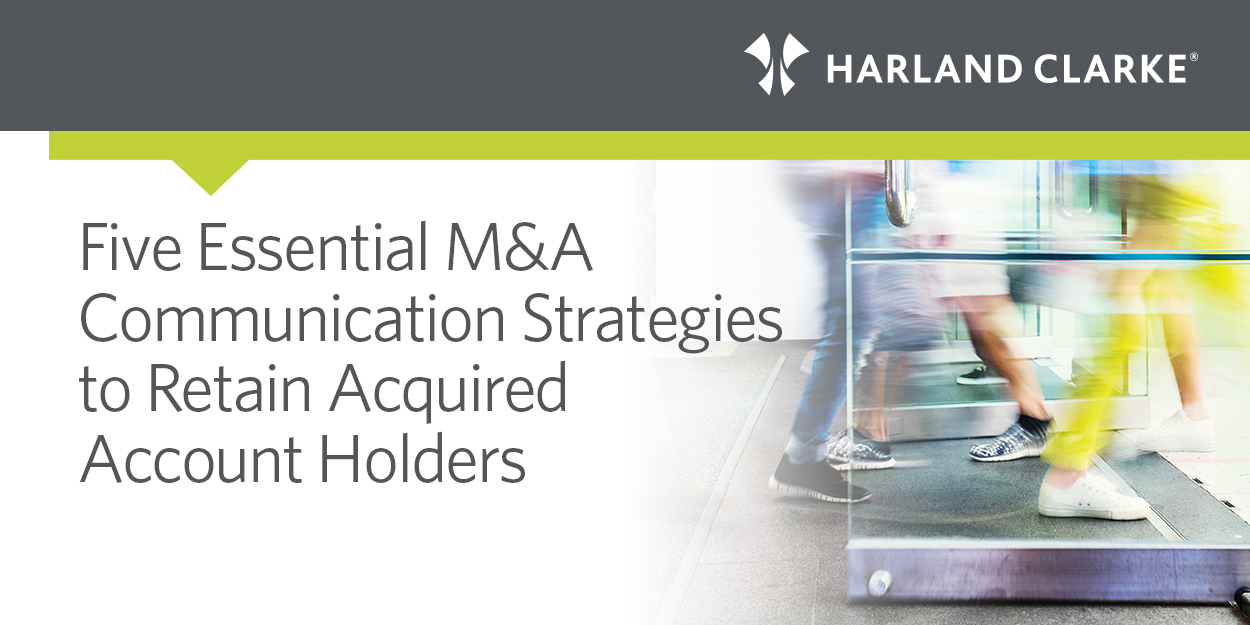 During an M&A, account holders have to know they are valued and how they will benefit from the changes, or they will leave — taking many high-end assets with them. Attrition rises to twice the industry average when the subsequent financial institution has low customer engagement.

Customers from acquired financial institutions leave at a higher rate (8%) than the industry average (5%)* — 64% leave in the first month**
Conversely, when the acquiring bank has higher customer engagement, the attrition rate on the target bank falls to six percent.*
The right customer engagement strategy can help new account holders feel welcomed, valued and assured, increasing the likelihood they will remain with their new financial institution.

* Gallup Business Journal, Bank Mergers May Chase Away Customers, June 2, 2015
**Deloitte Center for Banking Solutions Survey
Complete the form to download, "Five Essential M&A Communication Strategies to Retain Acquired Account Holders."