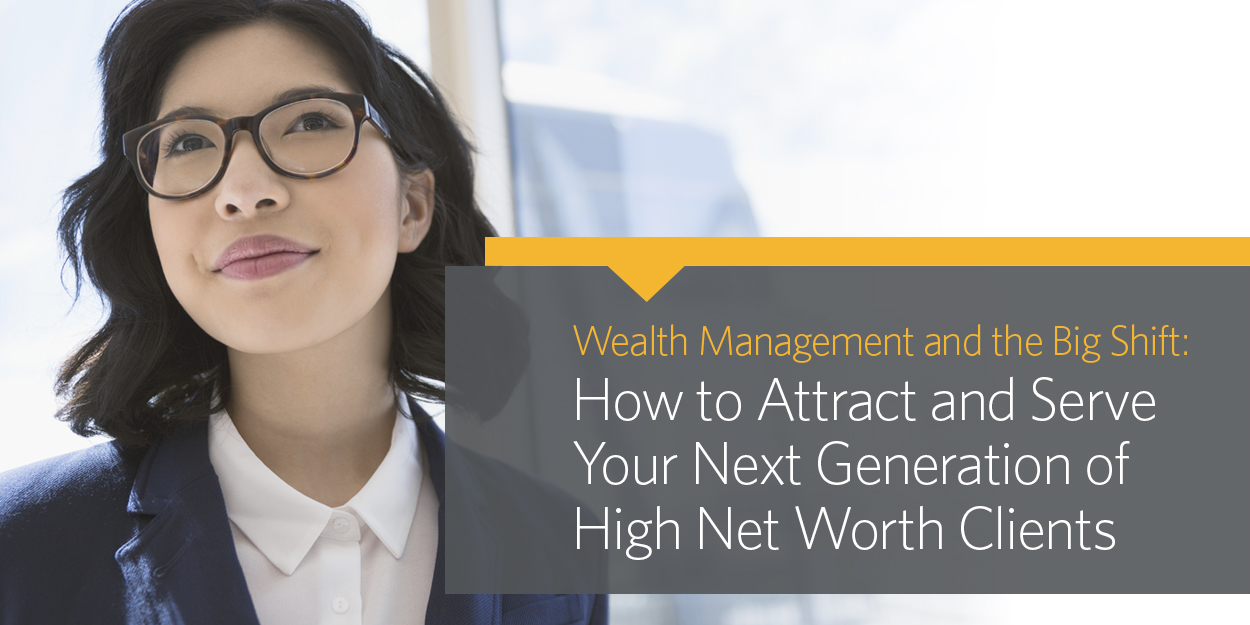 The greatest intergenerational wealth transfer in history has begun. Over the next 30+ years, baby boomers will pass an estimated $30 trillion – $60 trillion in assets to their Millennial and Gen Z heirs. At the peak of the transfer, 2031-2045, 10 percent of total wealth in the U.S. will change hands every five years.1
This is the Big Shift. Are you ready?

Learn what the inheriting generations value, find out what you can do to earn their business and, most importantly, learn how to reach them now.
1 Accenture, "The 'Greater' Wealth Transfer," 2015
Complete the form to learn how to attract the next generation of high net worth clients.