Creating a seamless brand experience for your account holders requires a universal approach that serves consumers wherever they're searching for your financial institution online. Doing so translates into a better brand experience. Account holders will be able to:
Replicate the brand experience they receive in-branch across every site, platform, and device.
Feel their financial institution is truly there for them.
Have little reason to consider a change.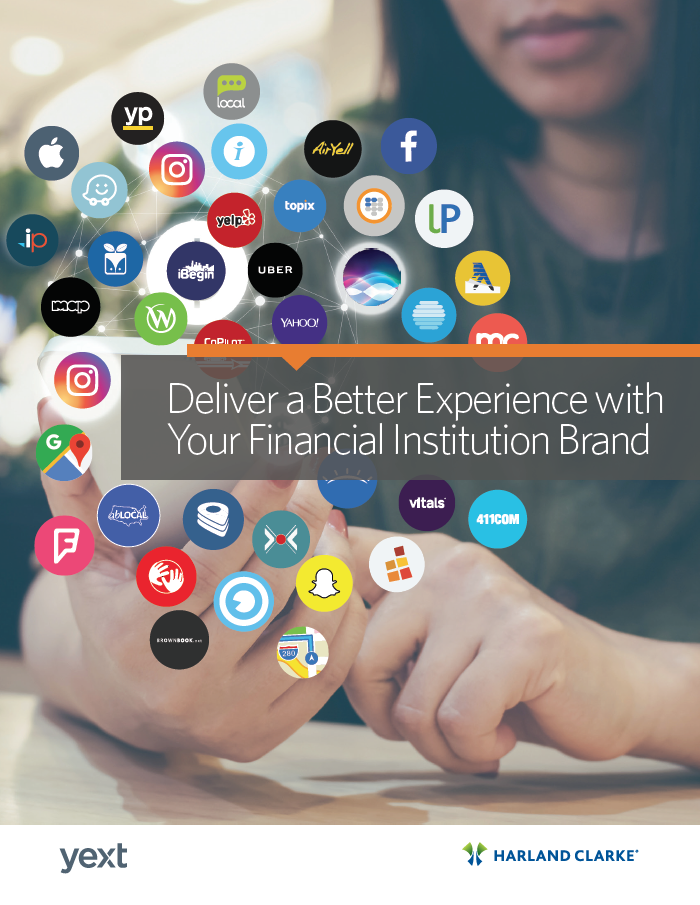 In addition, having a great (and accurate) online presence will drive more business opportunities for your brand with both new and existing account holders.
In this paper, Harland Clarke explores what it means to stay on top of your financial institution's Digital Knowledge Management, with supporting context from our technology partner, Yext. We'll be providing our take, alongside important findings and research from Yext's white paper, The Everywhere Brand, Embracing the Universe Beyond Your Website and App by Jay Baer, President, Convince & Convert, and Jeffrey K. Rohrs, CMO, Yext.
Complete the form below to download our white paper and learn the benefits of creating a better brand experience everywhere consumers search.