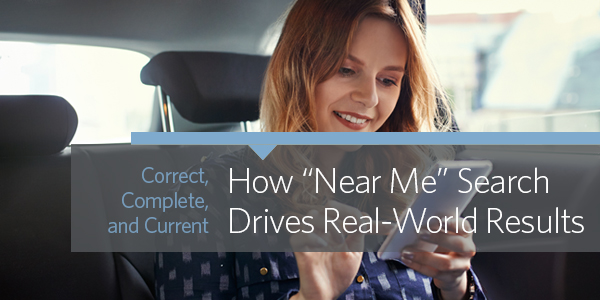 Much has been said and written in recent years about the "branch of the future" and whether it will even exist at all. With the rise of digital-only fintech brands, many industry pundits have been predicting the fall of brick-and-mortar branches for years.
Research says otherwise. Physical stores still account for the vast majority of all retail sales — and banking is no different. Financial institutions that offer friendly and service-oriented branches in neighborhood storefronts provide a level of convenience, engagement and good-old-fashioned customer service that's impossible to match via a computer screen, mobile phone, or Alexa.

In fact, two of the primary ways consumers are using digital and mobile technologies are to seek information about and directions to physical retail locations.
In a world where communication channels and touchpoints never go away (Twitter® and Facebook® didn't replace email, after all, and SMS didn't replace Twitter® or Facebook®), there will always be a demand for face-to-face interactions inside a branch — just as there will always be a demand for online and mobile interactions.
It's the relationship between these two environments, online and in person, that is causing financial institutions the most friction, while also representing their biggest opportunity.
In this article, Rachel Stephens, Product Manager, Marketing Solutions, looks at why getting that relationship and balance right is critically important for banks and credit unions that want to compete in today's market.
Complete the form to access the article.