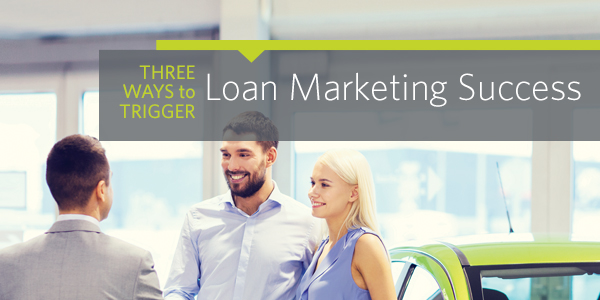 After years of sustained practicality, consumers are borrowing again at a record pace. Many are beginning home improvements, buying new homes and autos, or financing their children's educations.

In addition to their increased economic confidence, consumers are more trustful of nontraditional channels, i.e., digital, to purchase products and loans. These disruptors contribute to increased lending competition, propelling financial institutions to be more resourceful in identifying, targeting, and acquiring creditworthy consumers.

Read the article, "Three Ways to Trigger Loan Marketing Success," to learn why a holistic approach to loan marketing may be your best approach to effectively competing for your share of consumer loans.
Please complete the form to download the article, "Three Ways to Trigger Loan Marketing Success."