Planning your next loan marketing campaign? Download our to-do list for financial services marketers. Remember: effective loan marketing requires total organizational commitment over a period of not less than a year. Superior results can only be achieved when multiple aspects of a cohesive strategy operate in sync. Start by asking the following questions:
Are branches prepared to support corporate goals?
Is your online platform able to accept applications and generate leads?
Are marketing messages targeting the right people?
Are marketing messages targeting the right people consistently?
Are you communicating through proper media channels?
Do you have the right tools in place to target customers with the products relevant to their needs?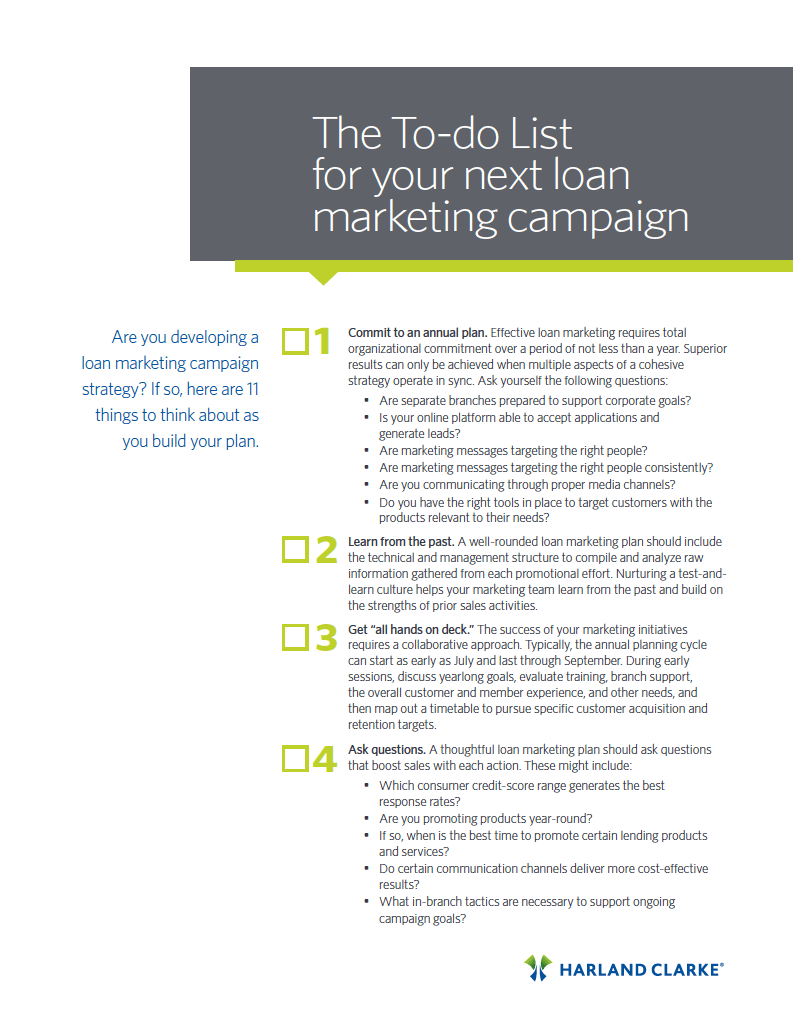 Once you've tackled the first questions, follow the guide for the other action items, and set your loan marketing campaign on the path to success. Get the full guide for the complete list of the 11 most important "to-do" items when designing your next loan marketing campaign.
In this guide Harland Clarke draws upon our 140+ years of industry experience in serving financial institutions. The best practices created for loan acquisition were honed over years of research and successful campaign building for the clients we work with.
Don't miss your opportunity to download this free (and actionable) list and drive real results during your institution's next loan marketing campaign.
Just complete this short form to get the list