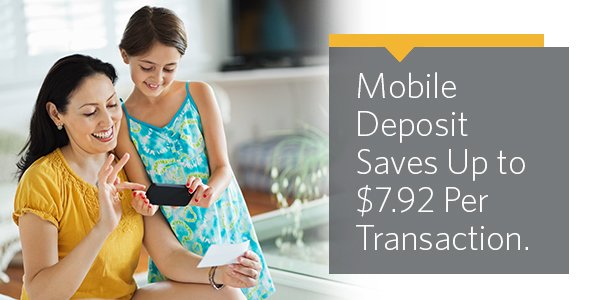 Mobile banking is a win-win for everyone. It offers the convenience and speed that account holders want while lowering costs for financial institutions. But adoption has been slow. Why?

Harland Clarke set out to answer this question. Surveying 4,600 consumers around the US, we gained insight into their perceptions, preferences and barriers pertaining to mobile banking and mobile deposit. Our findings point to enormous opportunity for banks and credit unions.

Among our findings:
It's not just about millennials — everyone is a prospect for mobile deposit and mobile banking
Convenience and simplicity drive usage — once customers realize how easy it is, adoption skyrockets
Change is hard (and complicated) — emotional barriers exist that institutions can help their customers overcome
Customer engagement is vital — educating customers allows them to enjoy the convenience while allaying their fears

Complete the form to access our exclusive
Mobile Deposit Consumer Report
and learn how your financial institution can put customers on the path to mobile banking.
Complete the form to access the report.