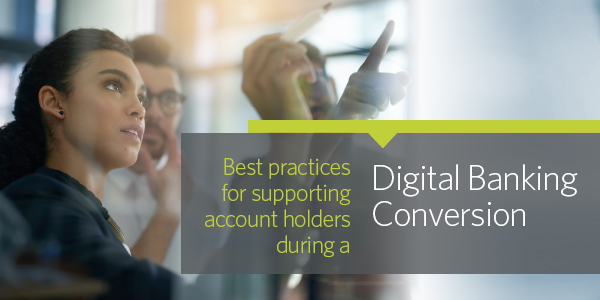 Customer service has never been more important. Not when 89 percent of financial services respondents stated that customer experience is a key competitive differentiator.1 And not when 80 percent of companies who prioritize customer experience are reporting an increase in revenue.2
A digital conversion is an excellent opportunity to strengthen brand
trust and loyalty.

Learn how to put the right operational resources in place to successfully manage your digital conversion.
Complete the form below
to download our white paper.