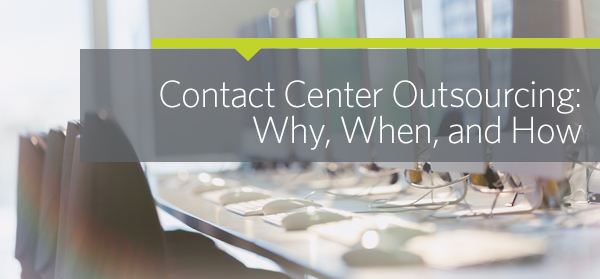 The contact center touchpoint is crucial; in today's competitive landscape financial institutions cannot afford to deliver substandard customer service. This makes trusting contact center services to a third party a tough decision: do you keep the function in-house, stretching your current staff capacity and capabilities, or do you call in outside help and accept the risks that come with putting your brand in the hands of another provider?

Unfortunately, there's no magic formula — outsourcing contact center services is both an art and a science. Fortunately, there are key considerations, strategies and tactics that can help ensure you maximize third-party contact center resources and deliver outstanding customer service when it matters most — without burdening internal human resources.

Complete the form to download this white paper and learn best practices for outsourcing.