Instant issue credit cards and debits cards for customers can be an important onboarding tool and a key differentiator in meeting their needs. If your financial institution is considering an instant issuance request for proposal (RFP), we've outlined 13 critical questions to include in your RFP to help you select the best solution to offer in-branch instant issue credit and debit card printing for your financial institution.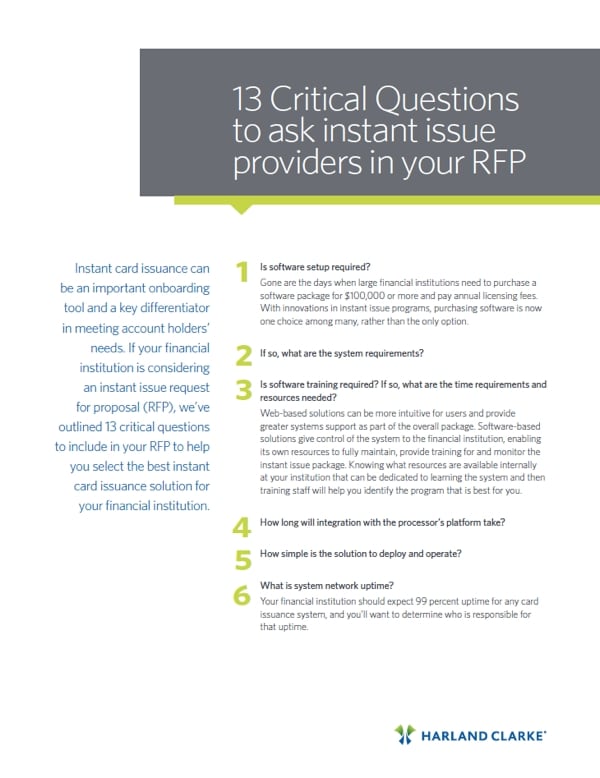 This guide provides:
89 percent increase in activation rate
47 percent of cards used within 8 hours
20 percent decrease in card costs
97 percent of customers "satisfied" or "very satisfied"
Don't miss your opportunity to download this free (and actionable) guide to in-branch instant issue debit and credit card printing.
Complete this short form to download the guide.