Instant card issuance can be an important onboarding tool and a key differentiator in meeting account holders' needs. If your financial institution is considering an instant issue request for proposal (RFP), we've outlined 13 critical questions to include in your RFP to help you select the best instant card issuance solution for your financial institution.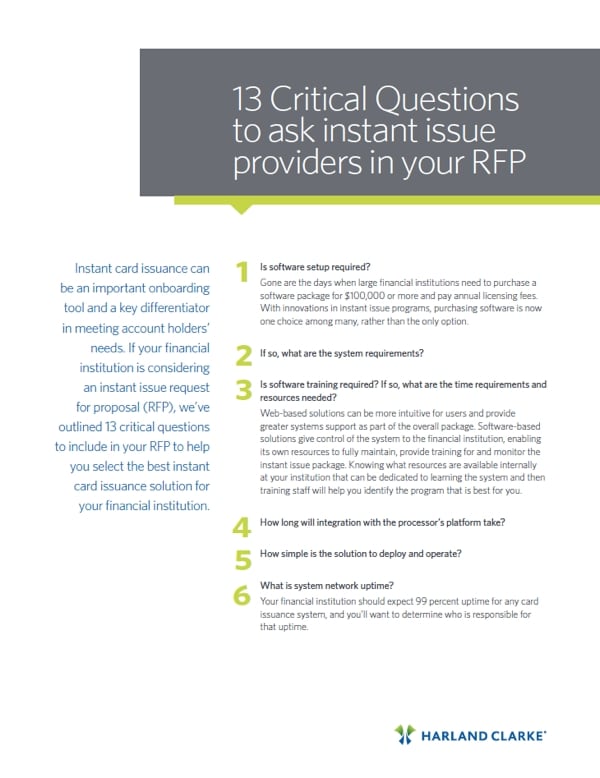 Questions include some well-known "asks" such as "Is software setup required?" We've also included questions related to the lesser known details such as "Is the solution Payment Card Industry (PCI) certified by an independent third party?"
After downloading this guide your institution will be armed with knowledge and ready to select the best instant issuance provider for your needs. To create this guide, Harland Clarke drew upon its 140+ years of industry experience in serving financial institutions. These "must ask" questions were honed over years of research for the card services clients we work with.
Don't miss your opportunity to download this free (and actionable) guide.
Just complete this short form to download the guide.