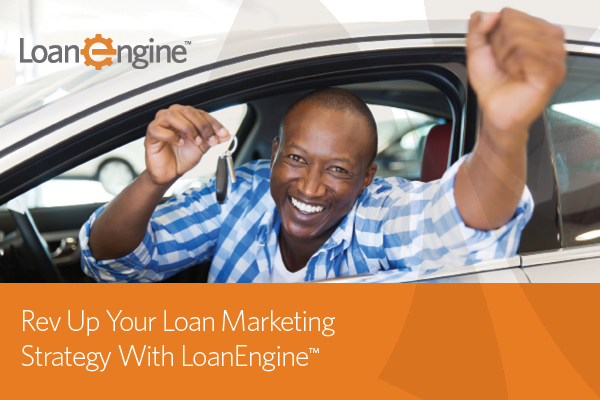 Match prescreened loan candidates with products quickly and cost-efficiently
LoanEngine™ is a groundbreaking marketing solution for banks and credit unions. Its user-friendly approach improves the consumer loan-shopping experience and positions the financial institution as "top of mind."

LoanEngine's automated multi-product, recurring campaign platform helps to:
Increase consumer loan volume potential
Grow revenue streams
Decrease loan acquisition costs
Read our paper about how LoanEngine can help your financial institution achieve its loan marketing goals, including higher response rates and lower costs per loan.

Visit our LoanEngine solution page.