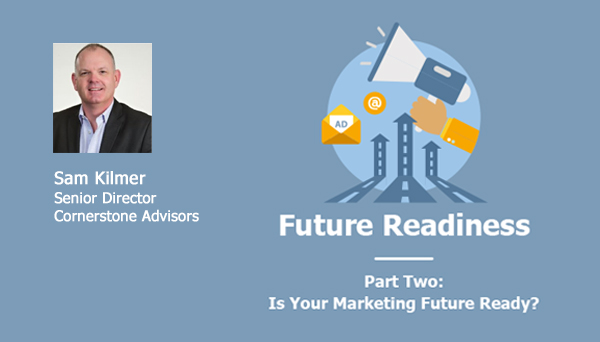 Future Readiness is a three-part series of discussions on the real world of banking, marketing and payments to help prepare banks and credit unions drive continued value during rapid industry change.

Part Two on future readiness will:
Explore marketing challenges for banks and credit unions
Discuss a marketing maturity model for financial institutions
Provide real industry experiences of how leaders can address the people, process and technology of marketing to become more future ready

Register for Part Three: Are Your Payments Future Ready?
Watch Part One: Is Your Financial Institution Future Ready?