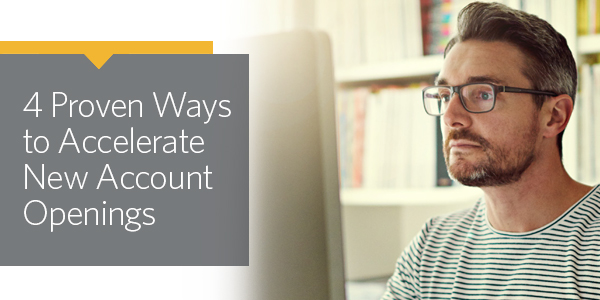 Let's face it … when it comes to help with managing money, there's a lot of competition out there. Consumers have plenty of choices. They can turn to any of more than 12,000 U.S. banks and credit unions.1 Unfortunately, many financial institutions rely on serendipity when it comes to customer acquisition. They think if they have a branch location somewhere along consumers' work or Saturday errand routes, then new customers will come.

However, you shouldn't take a "maybe" approach to customer acquisition. Instead, be strategic and aggressive when it comes to growing your portfolio by using one (or all) of the four methods listed in this article.
Please complete the form to download the article, 4 Proven Ways to Accelerate New Account Openings.