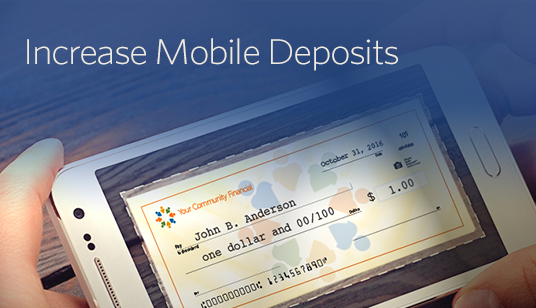 Show your account holders just how fast and convenient it is to deposit checks with their smartphone!
With Harland Clarke's new mobile deposit activation program, we make it easy for your account holders to try mobile deposit. And once they try it, they're sure to continue using it.
The transaction cost of mobile deposit is just a fraction of the cost of in-branch deposit. It's no wonder that financial institutions are encouraging their account holders to use this channel. Isn't it time you do, too?
Complete the form to learn more.