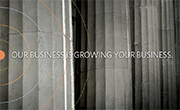 Learn more about Harland Clarke and how we help our clients grow their business.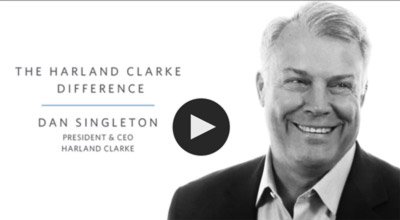 Watch The Harland Clarke Difference video hosted by CEO Dan Singleton.
For us, it's all about you.
At Harland Clarke, everything we do is designed to help you grow your business. Engage your customers. Achieve your objectives.

Harland Clarke has a rich history of helping companies build connections with their customers and prospects. Fueled by research, data and analytics, we have a singular focus: providing best-in-class marketing solutions that drive acquisition, retention and growth for financial institutions.

Why do clients trust us with their most important initiatives?

We live and breathe integrated, data-driven marketing.

We're invested in leading-edge technology to deliver an exceptional customer experience.

We build enduring relationships focused on mutual success.

We apply rigorous data security protocols to everything we do.

We're unwavering in our commitment to delighting our clients.

Building engagement and putting you first in your customers' minds. That's what you want. And that's what we do.

Nobody grows business for financial institutions like
Harland Clarke.