Harland Clarke Leadership
Dan Singleton
Senior Advisor to the CEO
Senior Executive Harland Clarke
Dan Singleton serves as Senior Executive of Harland Clarke, providing strategic leadership and support.
With more than 30 years of strategic and operational leadership at Verciast, Dan most recently served as Chief Operating Officer of Harland Clarke Holdings and CEO of Valassis. Prior to those roles, he served as President and Chief Executive Officer of Harland Clarke. He joined Harland Clarke in 1988 after holding positions at two Fortune 500 companies and was rapidly promoted through the sales organization. In 2000, Dan was recruited to lead sales, marketing, and international efforts of a $1.1 billion manufacturing sister company. After he successfully improved that company's performance and revenue growth, he returned to Harland Clarke in 2006 as Executive Vice President, assuming responsibilities for all client-facing activities. Dan was named President and COO of Harland Clarke in 2008, with accountability for financial results, strategy, sales, marketing, manufacturing, delivery, and execution. He became Harland Clarke's President and CEO in 2012, leading the Harland Clarke Senior Leadership Team and team members in delivering operational excellence and intelligent solutions to more than 50 million consumers and 6 million small and medium sized businesses per year.
Dan was the founding sponsor of the Harland Clarke Diversity Council and has served on the board of directors for the Texas Diversity Council, Georgia Perimeter College, and Mission Team Inc. His commitment to diversity has been recognized by receiving the "Men Who Champion Women" award by the National Diversity Council and the "CEO Champions of Diversity Award" from the Texas Diversity & Leadership Conference.
Dan received a Bachelor of Science degree in Business Administration from the University of Florida.
Shelayne Clemmer
Chief Counsel & Compliance Officer
Shelayne Clemmer, Chief Counsel & Compliance Officer, leads Harland Clarke's legal team and is responsible for commercial, regulatory, and compliance matters pertaining to Harland Clarke's business portfolio. She is passionate about driving business innovation by finding creative solutions while mitigating legal risks and complying with a wide range of regulations.
Previously, Shelayne had a successful litigation and commercial practice with Prichard, Hawkins & Young, LLP and was AVP and Corporate Counsel with Harland Clarke. In addition to her legal expertise, she brings 17 years of business and technology experience to the organization, having served as Senior Vice President of PDI, a software and services company serving the retail petroleum industry; Director for Marconi Commerce Systems' Retail Solutions and eCommerce; Director of Financial Services, Credit Card Marketing, eCommerce, and Supply Chain Management at Valero Energy Corporation, the largest oil refiner in the U.S.; and, most recently, Vice President, Americas Global Services for NTT Security, a global cybersecurity company.
Shelayne completed Harvard Law School's Executive Education Program for Corporate Counsel, participating with general counsel and legal leaders from 25 countries around the world. She holds a Juris Doctor from St. Mary's School of Law and a Bachelor of Business Administration in Accounting from Angelo State University.
Patty Flanders
Senior Vice President, Human Resources
Patty Flanders, Senior Vice President of Human Resources, leads all aspects of human resources management for Harland Clarke and is responsible for the recruitment, development and engagement for more than 3,600 team members throughout the U.S. and Puerto Rico.
Patty joined Harland Clarke in 1997 and during that time has held various senior leadership positions. Most recently, as Vice President of Human Resources for Harland Clarke Holdings, Patty led the development of a strategic workforce plan to further enable growth strategies across the enterprise. With more than 30 years of experience, Patty has led multiple HR information system conversions; HR mergers and acquisition activity; comprehensive healthcare strategies; and effective compensation plans. Prior to Harland Clarke, Patty served as a compensation and benefits supervisor for Six Flags Fiesta Texas.
Patty has been recognized with several industry awards for developing and launching wellness programs in addition to earning two Pillar of Excellence Awards, Harland Clarke Holdings' most prestigious individual award.
Scott Hansen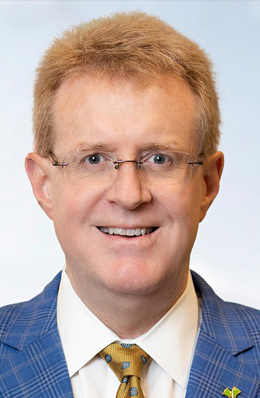 Chief Product & Strategy Officer
Scott Hansen oversees the company's payments and marketing services product lines. He is responsible for developing and executing a defined business, solution and marketing strategy, maximizing alignment with the sales force and promoting our position as a premier customer engagement company.
Scott brings more than 30 years of marketing, product management, strategy, technology, and business development experience to our team. He has been instrumental in guiding companies through transformation and forging them into high growth businesses. He served as Senior Vice President for D+H, a Canadian-based company with more than 5,000 employees known primarily for check printing, mortgage/student solutions, core systems and lending systems with responsibility for strategic marketing planning, budgeting and brand portfolio governance. Scott also helped grow Harland Financial Solutions, which was acquired by D+H in 2013, to more than $300 million in revenue through organic growth and aggressive acquisition strategies.
Scott received his bachelor's degree in marketing and finance from the University of Michigan.
Lauren Kirkley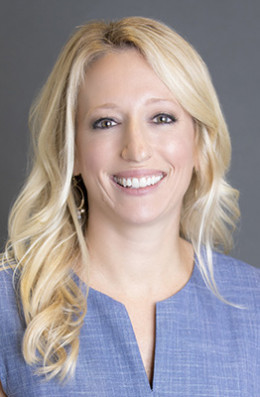 Chief Operating Officer
Lauren Kirkley, Chief Operating Officer, is responsible for all of Harland Clarke's key execution and support processes, including Contact Center Services, manufacturing and IT. With her team, Lauren's focus is on optimizing the company's processes in line with the changing needs of the clients, consumers and businesses Harland Clarke serves. In addition, Lauren oversees the company's strategic growth initiatives and other areas to support technology and process advancements across the business.
With more than 15 years of experience, Lauren brings extensive expertise in operational performance management, human resources leadership and business transformation. Most recently, she served as Chief Business Performance Officer for Engie Insight (previously Ecova), where she directed operational performance assessments, drove company-wide transformation programs and led key employee engagement efforts, including human resources, change management and corporate responsibility. She also previously served as the Vice President of Internal Audit for Ecova where she was responsible for developing and executing the company's internal audit plans. Prior to joining Ecova, Lauren spent 10 years with Harland Clarke Holdings, holding several leadership positions including Vice President of Internal Audit. Her experience also includes two years of business process and risk consulting at Andersen LLP.
Lauren holds a bachelor's degree in financial management from Clemson University. She is passionate about giving back to the community and serves as a mentor for her local elementary school system.