Harland Clarke Leadership
Jana Schmidt
Chief Executive Officer, Harland Clarke
Chief Executive Officer, QuickPivot
Jana Schmidt is the CEO of Harland Clarke and CEO of QuickPivot, with executive responsibility for driving client and consumer value while accelerating business performance and growth for both companies. She leads the executive management teams of each business to deliver payment and marketing services that drive customer engagement in every relevant way across channels, leveraging data and cross-channel campaign management to develop end-to-end solutions that help clients connect with consumers and businesses how, when, and where it matters.
With more than 30 years of leadership experience in sales, marketing, operations and client advocacy, Jana most recently served as the president of Harland Clarke. She was responsible for the strategy and advancement of the company, while delivering strong outcomes in deposit and loan acquisition and retention, as well as customer onboarding and activation through digital and analog channels. Prior to this role, Jana served as CEO of Ecova (now known as ENGIE Impact) where she created a clear vision and strategy to lead the global energy and sustainability management company. Her leadership at the technology-enabled services firm delivered strong financial and operational results, and drove value from analytics-based solutions to large commercial and industrial companies with over 700,000 global locations.
Jana has extensive senior leadership experience at Harland Clarke. Before her time at Ecova, she owned the P&L for the company's Marketing Services division and also served as Executive Vice President of Sales and Marketing, leading the national sales and marketing teams.
Jana is a member of the Young Presidents' Organization of Atlanta, is a board advisor to Junior Achievement of Georgia, and is a board member of GirlTalk. She holds a Bachelor of Science degree (cum laude) in Psychology from Colorado State University.
Shelayne Clemmer
Chief Counsel & Compliance Officer
Shelayne Clemmer, Chief Counsel & Compliance Officer, leads Harland Clarke's legal team and is responsible for commercial, regulatory, and compliance matters pertaining to Harland Clarke's business portfolio. She is passionate about driving business innovation by finding creative solutions while mitigating legal risks and complying with a wide range of regulations.
Previously, Shelayne had a successful litigation and commercial practice with Prichard, Hawkins & Young, LLP and was AVP and Corporate Counsel with Harland Clarke. In addition to her legal expertise, she brings 17 years of business and technology experience to the organization, having served as Senior Vice President of PDI, a software and services company serving the retail petroleum industry; Director for Marconi Commerce Systems' Retail Solutions and eCommerce; Director of Financial Services, Credit Card Marketing, eCommerce, and Supply Chain Management at Valero Energy Corporation, the largest oil refiner in the U.S.; and, most recently, Vice President, Americas Global Services for NTT Security, a global cybersecurity company.
Shelayne completed Harvard Law School's Executive Education Program for Corporate Counsel, participating with general counsel and legal leaders from 25 countries around the world. She holds a Juris Doctor from St. Mary's School of Law and a Bachelor of Business Administration in Accounting from Angelo State University.
Peter Corrigan
Senior Vice President, Finance
Peter Corrigan, Senior Vice President of Finance, leads Harland Clarke's financial planning and analysis, strategic finance, pricing and client strategy, and reporting functions. He is responsible for critical information support to all aspects of the business, including sales, operations, product and marketing.
Since joining Harland Clarke in 2014, Peter has held a variety of roles at the company and its parent holding company, Harland Clarke Holdings. Most recently, Peter served as Vice President, Corporate Development where he oversaw expansive growth across the holdings company businesses, including Harland Clarke, Valassis, and RetailMeNot. He was instrumental in developing long- term corporate strategy roadmaps, and led best-in-class M&A deal execution. Peter also has held the lead strategic finance role for the Marketing Services division of Harland Clarke.
Prior to joining Harland Clarke, Peter served for 11 years in consulting and audit roles in Big 4 accounting firms PwC and Ernst and Young, most recently in PwC's Transaction Services group.
Peter holds a Bachelor of Science in Accounting from Bucknell University, a Masters in Accounting from the University of Florida and is a Certified Public Accountant.
Patty Flanders
Senior Vice President, Human Resources
Patty Flanders, Senior Vice President of Human Resources, leads all aspects of human resources management for Harland Clarke and is responsible for the recruitment, development and engagement for more than 3,600 team members throughout the U.S. and Puerto Rico.
Patty joined Harland Clarke in 1997 and during that time has held various senior leadership positions. Most recently, as Vice President of Human Resources for Harland Clarke Holdings, Patty led the development of a strategic workforce plan to further enable growth strategies across the enterprise. With more than 30 years of experience, Patty has led multiple HR information system conversions; HR mergers and acquisition activity; comprehensive healthcare strategies; and effective compensation plans. Prior to Harland Clarke, Patty served as a compensation and benefits supervisor for Six Flags Fiesta Texas.
Patty has been recognized with several industry awards for developing and launching wellness programs in addition to earning two Pillar of Excellence Awards, Harland Clarke Holdings' most prestigious individual award.
Scott Hansen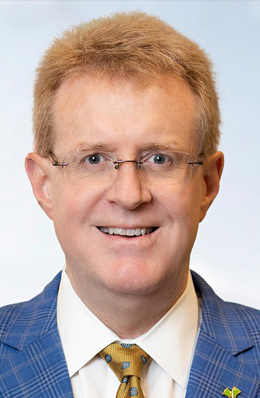 Chief Marketing and Strategy Officer
Scott Hansen is responsible for developing and executing a defined business, solution and marketing strategy, maximizing alignment with the sales force and promoting our position as a premier customer engagement company.
Scott brings more than 30 years of marketing, product management, technology and business development experience to our team. He has been instrumental in guiding companies through transformation and forging them into high growth businesses. He served as Senior Vice President for D+H, a Canadian-based company with more than 5,000 employees known primarily for check printing, mortgage/student solutions, core systems and lending systems with responsibility for strategic marketing planning, budgeting and brand portfolio governance. Scott also helped grow Harland Financial Solutions, which was acquired by D+H in 2013, to more than $300 million in revenue through organic growth and aggressive acquisition strategies.
Scott received his bachelor's degree in marketing and finance from the University of Michigan.
Lauren Kirkley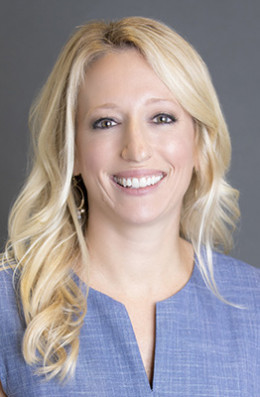 Chief Operating Officer
Lauren Kirkley, Chief Operating Officer, is responsible for all of Harland Clarke's key execution and support processes, including Contact Center Services, manufacturing and IT. With her team, Lauren's focus is on optimizing the company's processes in line with the changing needs of the clients, consumers and businesses Harland Clarke serves. In addition, Lauren oversees the company's strategic growth initiatives and other areas to support technology and process advancements across the business.
With more than 15 years of experience, Lauren brings extensive expertise in operational performance management, human resources leadership and business transformation. Most recently, she served as Chief Business Performance Officer for Engie Insight (previously Ecova), where she directed operational performance assessments, drove company-wide transformation programs and led key employee engagement efforts, including human resources, change management and corporate responsibility. She also previously served as the Vice President of Internal Audit for Ecova where she was responsible for developing and executing the company's internal audit plans. Prior to joining Ecova, Lauren spent 10 years with Harland Clarke Holdings, holding several leadership positions including Vice President of Internal Audit. Her experience also includes two years of business process and risk consulting at Andersen LLP.
Lauren holds a bachelor's degree in financial management from Clemson University. She is passionate about giving back to the community and serves as a mentor for her local elementary school system.
Jeff Lundal
Chief Revenue Officer
Jeff Lundal, Chief Revenue Officer, is responsible for leading Harland Clarke's sales, account management and channel partner organizations. He is focused on building client engagement teams and go-to-market strategies that enable clients to capitalize on customer engagement opportunities generated by the company's extensive portfolio of products and services.
Jeff is a seasoned executive who is passionate about building organizations that deliver exceptional client experiences and drive profitable revenue growth for the company. He has more than 20 years of experience delivering customer engagement solutions to companies in the financial services, retail, communications, automotive, manufacturing, and travel and leisure verticals with a range of companies, from SMBs to Fortune 100. Prior to joining Harland Clarke, Jeff served as the Senior Vice President of Digital Prime Sales for Oracle—a start-up division he launched that is focused on delivering Oracle's cloud application suite to SMBs across North America. Before that, he served as Group Vice President leading the Oracle Service Cloud business, which focuses on delivering industry-leading customer experience solutions to companies seeking to increase customer acquisition, engagement and retention. Prior to his roles at Oracle, Jeff held senior executive positions with Experian, Responsys and Doubleclick, as well as led two start-ups from launch to exit.
Jeff holds Bachelor of Arts degrees in Sociology and Management from the University of Missouri-Columbia.
Chris Sibila
Senior Vice President, Product Management, Payment Services
Chris Sibila, Senior Vice President of Product Management, Payment Services, and his team are responsible for managing checks, forms, and card services for financial institutions, retailers and software companies. This includes providing solutions that bring value to the clients we serve, while also creating an engaging experience for the customers they serve.
Chris is a client-focused strategic leader with more than 25 years of experience in technology, payments and deposit product management, project management, data analytics, retail banking, sales and operations. He has a proven skillset in driving product vision and roadmaps.
Prior to joining Harland Clarke, Chris most recently served as the Executive Vice President and Chief Information Officer for Elements Financial Federal Credit Union where he drove the payments and deposit product growth strategy, while also leading the technology, project management, CRM, data analytics and fraud prevention teams. Preceding his tenure at Elements, Chris held leadership roles at Citibank in the Global Consumer Technology division where he was responsible for international card platforms product management. He also previously served as Chief Operating Officer at a small community bank and held several leadership roles at Fifth Third Bank over a 19-year career there.
Chris holds a Bachelor of Science degree in Electrical Engineering from the University of Cincinnati and a Master of Business Administration from Xavier University.
Geoffrey C. Thomas
Chief Product Officer
Geoff Thomas, Chief Product Officer, leads new product development efforts and is responsible for driving innovation while creating customer-first solutions. His oversight includes the ideation, design and execution of new products, services and technologies that connect Harland Clarke clients with their customers. In addition, he is focused on solutions that solve unmet needs for customers who prefer alternative financial services.
Bringing more than 30 years of product development, digital user experience and marketing expertise, Geoff previously served as Strategic Advisor to Harland Clarke, providing key insights into the application of chatbot technologies, new small business opportunities, business intelligence solutions and marketing services delivery. Previous to Harland Clarke, he served as Managing Director at TCF Bank, where he propelled growth through a comprehensive digital-oriented strategy focused on the customer experience. He pioneered industry-first product solutions and game-changing mobile and online banking strategies. Geoff is a proven leader in the financial services industry, with deep experience driving customer-focused innovations and marketing solutions in banks and financial services institutions of all sizes.
Geoff participated in the Royal Bank of Scotland Group Senior Manager Programme at the Harvard Business School, Edinburgh, in 2008. He holds a Bachelor of Arts degree in Psychology and Social Relations from Harvard University.