Issue Debit and Credit Cards on the Spot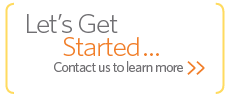 With traditional card fulfillment, it can take up to 10 days to issue, mail and activate cards.¹ That seems like an eternity in today's on-demand society. With Harland Clarke's Card@Once® — a secure, affordable solution for personalization and issuance — branch personnel can distribute fully functioning, permanent cards in about a minute.

On average, account holders who receive their cards via in-branch instant issue use their new cards within eight hours of activation.² That's a win-win for financial institutions and account holders. When account holders receive their cards sooner, the financial institution generates transaction fees sooner. Plus operational expenses are reduced, with no delivery or fulfillment costs.

Calculate your ROI and see what Card@Once can do for your bottom line.