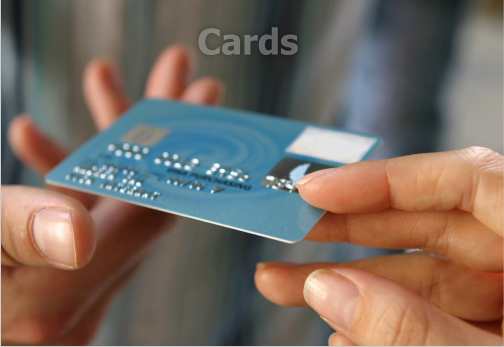 Instant Card Issuance Deserves a Second Look! See how recent advancements in technology have made printing personalized, fully functioning cards inside your branch easy and inexpensive to implement.
Watch Short Video
More on Card Services
Are financial institutions prepared for the October 2015 EMV deadline? What are their projected implementation deadlines? Have recent data breaches affected the speed of implementation? Read the report.
Thinking about EMV chip-based cards? Answers to frequently asked questions on the minds of financial institutions. Download PDF.
Should you offer Instant Card issuance? Six questions to ask. Download PDF.
Can you get a 334% return in three years with Instant Card Issuance? Use our ROI calculator to find out. Use calculator.
Webcast on Instant Card Issuance. Find out how you can use Card@Once® to deliver a better account holder experience by issuing new debit, credit and ATM cards from inside your branch instantly. View Webcast with Q&A
Whitepaper: Instant Card Issuance Comes of Age. Recent Advances Make Service a Compelling Choice. Download whitepaper
Article: Stack the Deck in Your Favor with Instant Card Issuance. Cash was king, but now cards rule the day. Read article
Article: Navigating the Winding Road to EMV Conversion EMV conversion will be challenging, even for the most sophisticated financial institutions. These seven steps can make it more manageable. Read article
Article: 10 Critical Questions to Ask Instant Issue Providers in Your RFP Instant card issuance can be an important onboarding tool and a key differentiator in meeting account holders' needs. We've outlined 10 critical questions to include in your RFP to help you select the best instant card issuance solution for your financial institution. Download